Brownie cake mix should be a thing. Why isn't it a thing? We have brownie mix and we have cake mix in every possible flavor, but nothing in between.
Well… today I had a little extra time, so I decided to experiment with the box of brownie batter in my cupboard. I've always wanted to make a brownie cake out of a box of brownie mix.
It's perfect!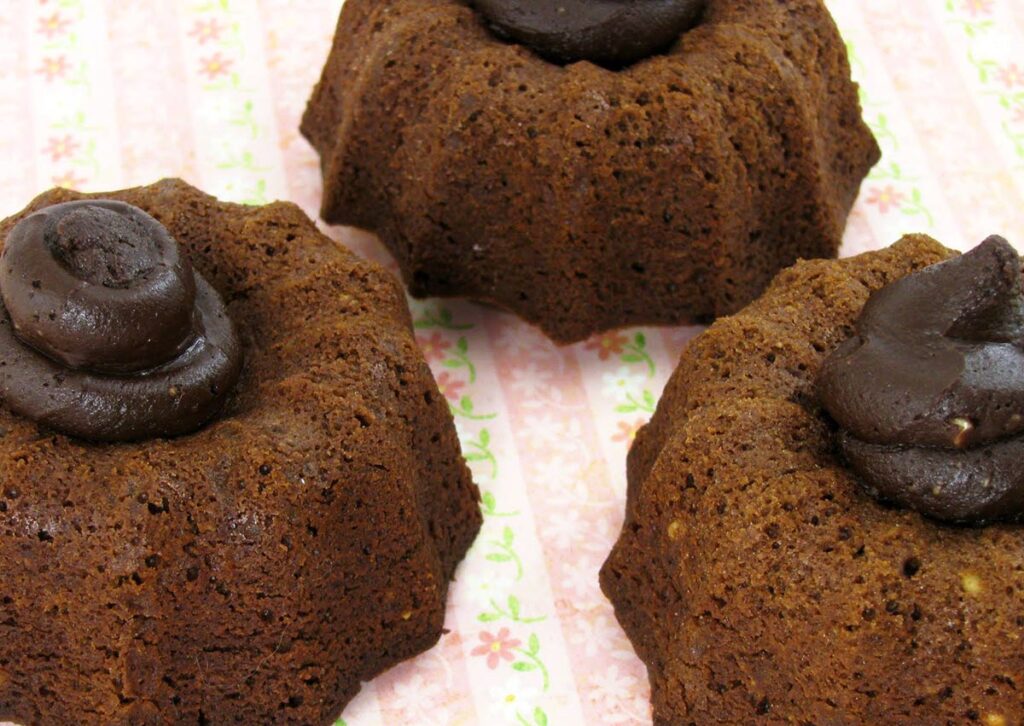 These brownie cakes are revolutionary! This recipe takes something that is already perfect, and somehow makes it even more perfect!
I just cannot get enough chocolate, and brownies are one of my favorite chocolate desserts. They are so quick and easy, and they never disappoint! But sometimes you just want a little something more!
This recipe is that something more! It's just what you are looking for!
It turns a brownie mix into a brownie cake mix.
It turns a brownie into a brownie cake.
It's chocolate cake + a chocolate brownie.
It's a simplified version of Julia Child's chocolate cake.
It tastes gourmet. No one will know this is a brownie cake mix!
Brownie Cakes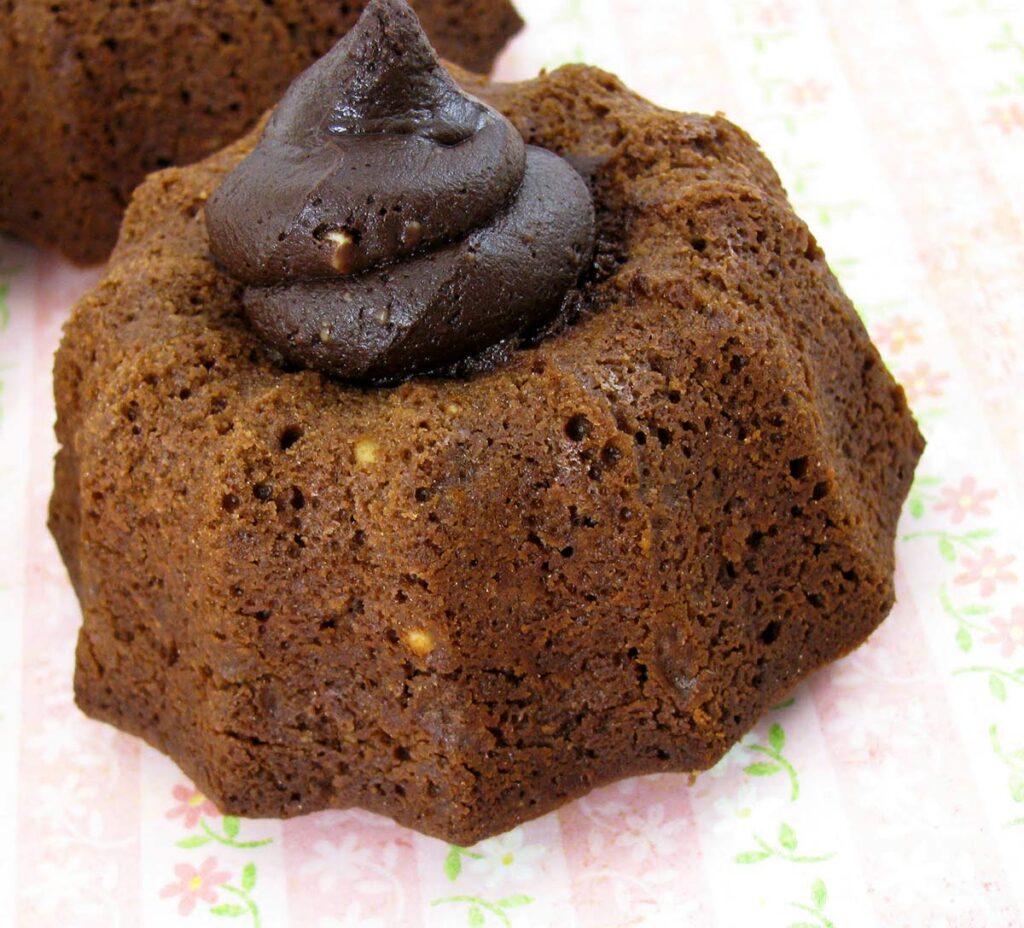 A brownie cake mix will make your cakes a lot more chocolatey and a lot more fudgy, but instead of a brownie that is thick and gooey, these are lighter and softer.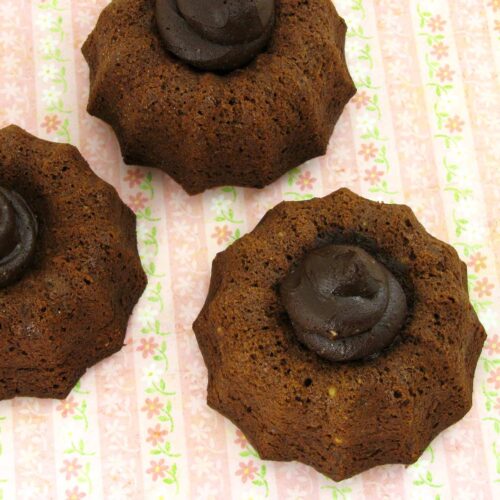 Brownie Cakes
This recipe turns a brownie mix into a cake just by making a few simple alterations.
Ingredients
1

box brownie mix

½

cup

sour cream

¾

cup

sunflower oil

2

eggs

¼

cup

milk
Instructions
Whisk all ingredients together until smooth

Pour into greased cupcake tins, or mini bundt pans

Bake at Fahrenheit 350° for 20-25 minutes or until cake springs back to the touch
These little brownie cakes are very reminiscent of Julia Child's Reine de Saba Cake. They have a thin outer crust, but inside is a moist and yummy cake center that is full of chocolaty goodness.
These little bundles of joy, however, are much simpler and quicker than Julia Child's chocolate cake.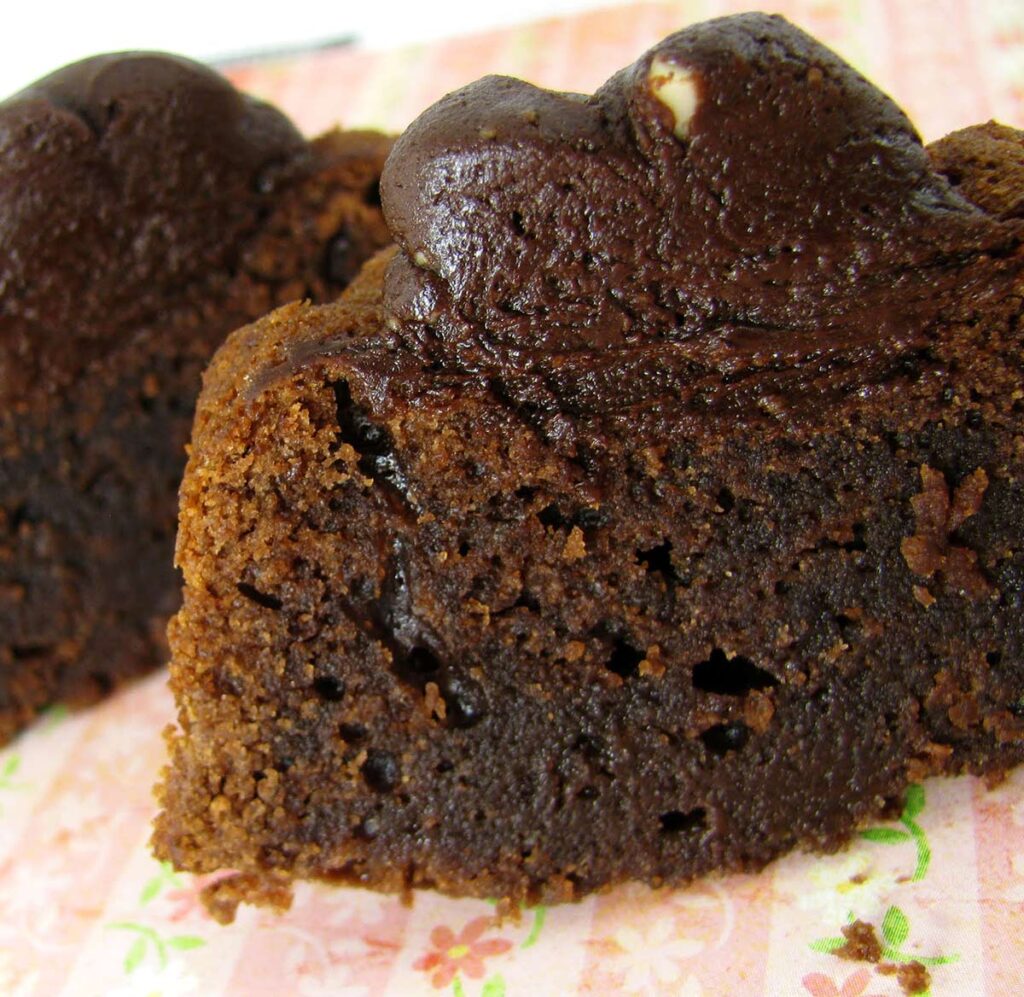 Can I Use a Brownie Mix to Make a Cake?
Yes, that's exactly what this recipe does! This recipe turns a brownie mix into a cake just by changing the ratio of a few ingredients and adding a few more.
Add Peanut Butter
I made a variation of these by simply adding a ½ cup peanut butter instead. It's so good!
Are Brownies Just Cake?
Well, that depends on what you think cake is.
If you call cake a delicious treat baked in a pan that you eat with a fork – yes!
But if you call cake a light and fluffy sponge dessert – no.
Brownies are dense, chewy and fudgy. Cake is light, fluffy and spongy. Neither are wrong and both are right.
Cheesecake Making Supplies on Amazon
I am an Amazon affiliate and Amazon sometimes pays me an incredibly small stipend from the sale of these items, and it does not cost you anything to click on them!
Every single size springform pan your heart could ever desire!
I'd love to have this mini cheesecake pan in my arsenal!
Crazy. I've never seen square springform pans before! What would you use these for?
Make This Super Delish Brownie Cake Mix
If you make these brownie cakes, tag @Fahrenheit350sweets on Instagram so I can see it! And I'd love it if you left a review and a comment below!
More Amazing Chocolate Recipes to Bake at Fahrenheit 350°!