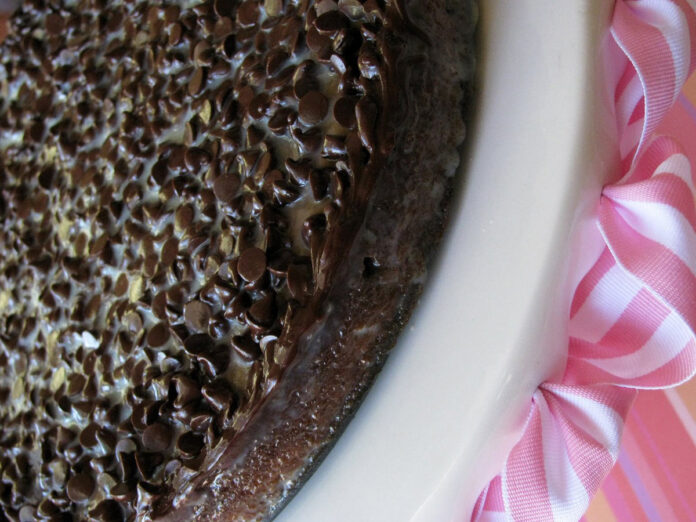 This beautiful dessert is a showoff! Condensed Milk Brownies that will beg to be made again and again. Plus this recipe is super easy to make and creates a scrumptious and chewy brownie pie that everyone will love.
I created this gorgeous dessert one day when I was thumbing through one of my many cookbooks. I found a recipe that called for white chocolate and macadamia nuts that was enriched with sweetened condensed milk. I didn't have white chocolate or macadamia nuts, but I was intrigued by the addition of sweetened condensed milk.
I was inspired!
I started digging through my pantry and let the creative juices flow.
Condensed Milk Brownies
Condensed Milk Brownies are part blondie brownie, part chocolate brownie, part condensed milk brownie. It's the best parts of every thing that you love about brownies all combined into one.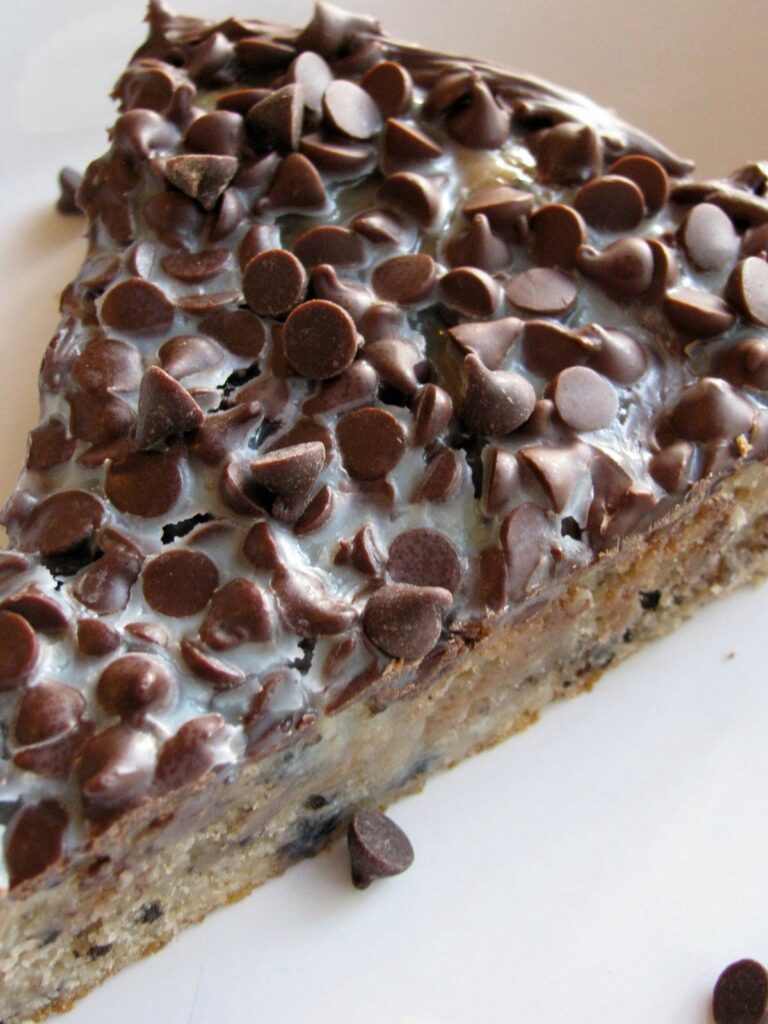 Somehow I had a Hershey's Cookies'n'Cream Chocolate bar but no white chocolate. Go figure. Work with what you got!
This gorgeous dessert is the result of not having what you want, but getting exactly what you need.
The recipe itself is pretty light on sugar, but the addition of the chocolate bar and sweetened condensed milk more than make up for it.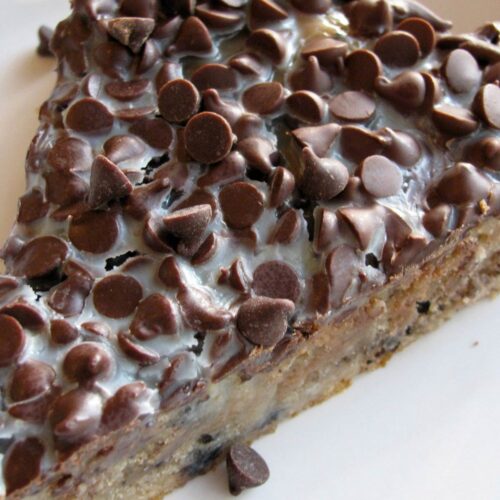 Condensed Milk Brownies
The easiest, yet most show stopping dessert made with simple ingredients!
Equipment
Medium Sauce pan

9" Springform pan
Ingredients
6.5

oz.

Hershey's Cookies 'n' Creme Chocolate Candy Bar

Giant Bar

½

cup

sugar

½

cup

butter

2

eggs

½

tsp

vanilla

1

cup

flour

½

teaspoon

baking powder

Pinch

of

salt

7

oz

sweetened condensed milk

1 can

1

bag

mini chocolate chips
Instructions
Melt chocolate, butter and sugars on medium heat until melted

Whisk in eggs and vanilla

Stir in flour, baking powder and soda until well combined

Pour into greased 9″ springform pan

Bake at Fahrenheit 350° for 20 minutes

Immediately pour 7oz. sweetened condensed milk over top of brownies

Layer with ¾ cup mini semi sweet chocolate chips

Let cool and remove outer ring of springform pan
How is This a Brownie? It Doesn't Have Cocoa Powder.
No, but this does have a lot of chocolate!
This is a blondie brownie. The name brownie comes from the texture and mouth feel of the dessert, not that it is a chocolate brownie specifically.
It's chewy like a brownie, but more cakey than a cookie.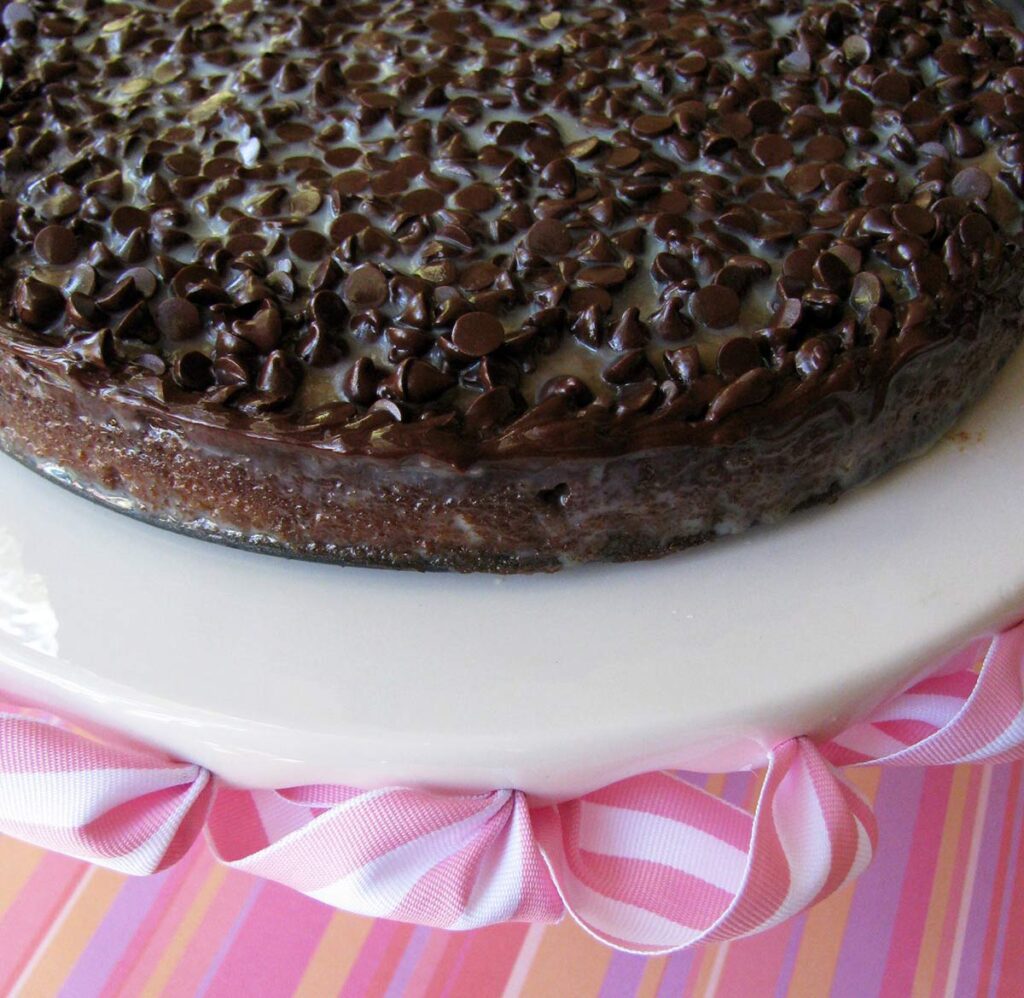 What is the Oreo Flavor?
It comes from the Cookies'n'Cream Oreo Chocolate. You're going to use one of the big giant candy bars – broken and melted.
Can I Substitute Crushed Oreos?
Yes!
However, the flavor of the chocolate bar is not the predominant flavor, so adding crushed Oreos will definitely increase the Oreo flavor. You'd still need to add 6oz of white chocolate in some form.
Can I Use Regular Size Chocolate Chips for Condensed Milk Brownies?
You can, but the mini chocolate chips dotting the top of the pie create a lattice network that is very pretty. Regular size chocolate chips won't be so dramatic.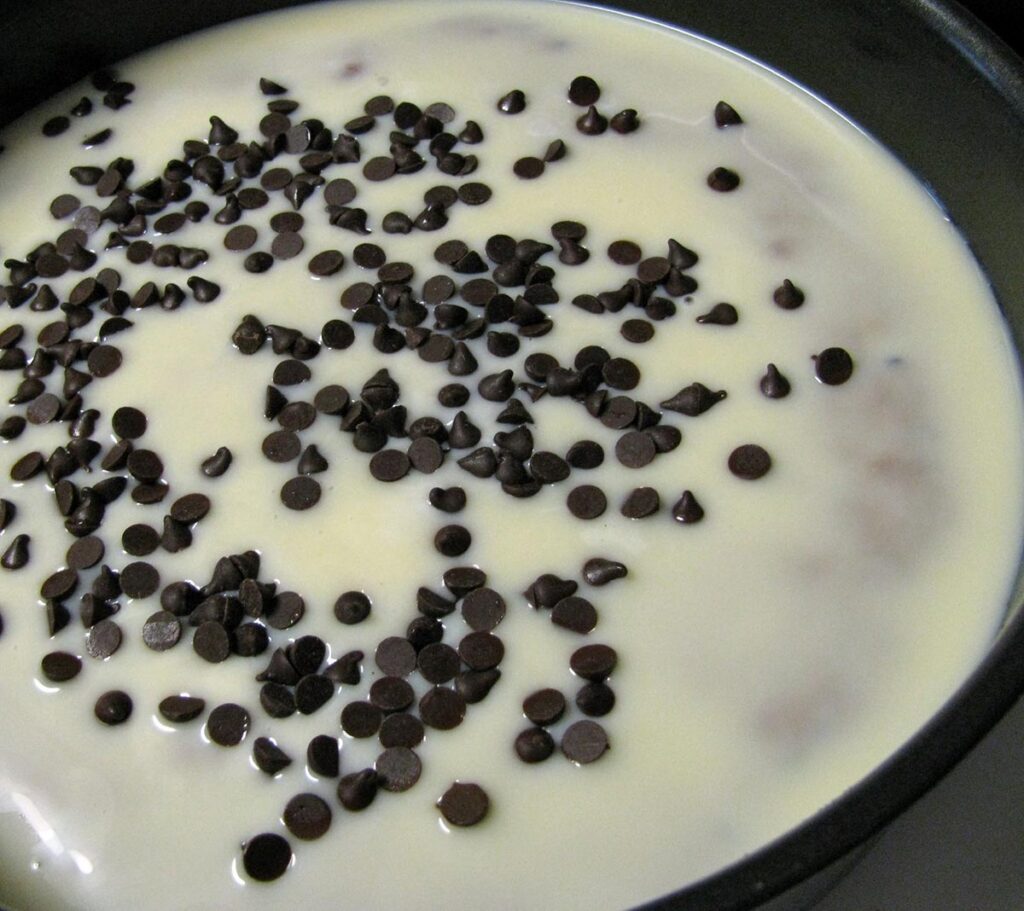 Mini chocolate chips only come in semi-sweet, so make sure if you use any other type of chocolate you also use semi-sweet. Unless you have an even greater sweet tooth than me, milk chocolate will make this dessert too sweet (as if there is such a thing!).
Can I Make this in a Different Type of Pan?
You absolutely can!
Keep in mind that with a pie plate, you won't get the dramatics of having the condensed milk drip down the sides.
With a fluted tart pan, the edges will have a ribbon effect. In my opinion, the top of this cake stands on it's own and any additional embellishment would deter from it's unique effect.
Main Ingredients
Like this recipe? Check out more Oreo inspired desserts!