Julia Child chocolate cake
Originally Posted 2009 | Updated 2021
It probably goes without saying, but one of my favorite movies is Julie & Julia. I saw it immediately when it came out in 2009, and then went on to master as many of Julia Child's recipes as I could. Just some of my favorites include Beef Bourguignon, Puff Pastry and, of course, the absolutely phenomenal Julia Child chocolate cake: Reine de Saba Cake.
Julia Child's chocolate cake is essentially a chocolate and almond cake. It is the most complex tasting chocolate cake you'll ever have, with a depth of flavor that none else can rival.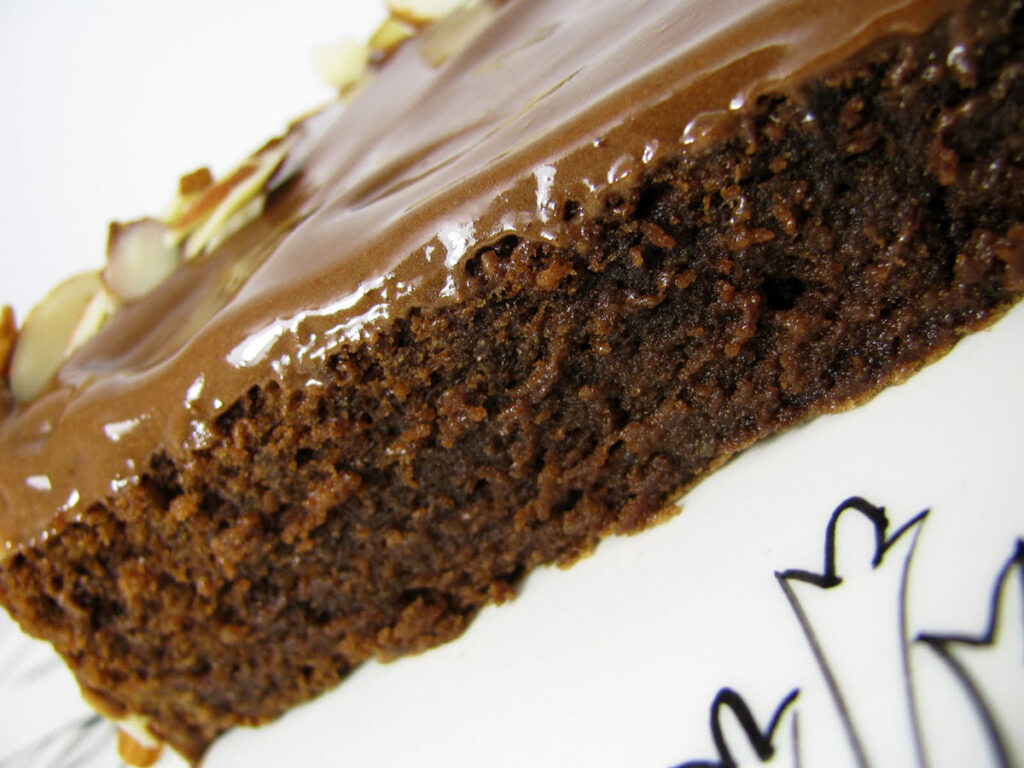 More importantly, however, and what this film captured is the essence of discovering the artist within yourself.
For me, writing and baking both possess the ability to transform. You can transform anything! Yourself, your surroundings and the people in your life. These endeavors are euphoric and harmonizing; they can, potentially, release magic – just as Julia came alive at the seams whilst metamorphosing egg whites.
In honor of Julia:
Reine de Saba
I made everything for my Julia Child chocolate cake the old fashioned way, just as Julia would have, and just as Julia would expect.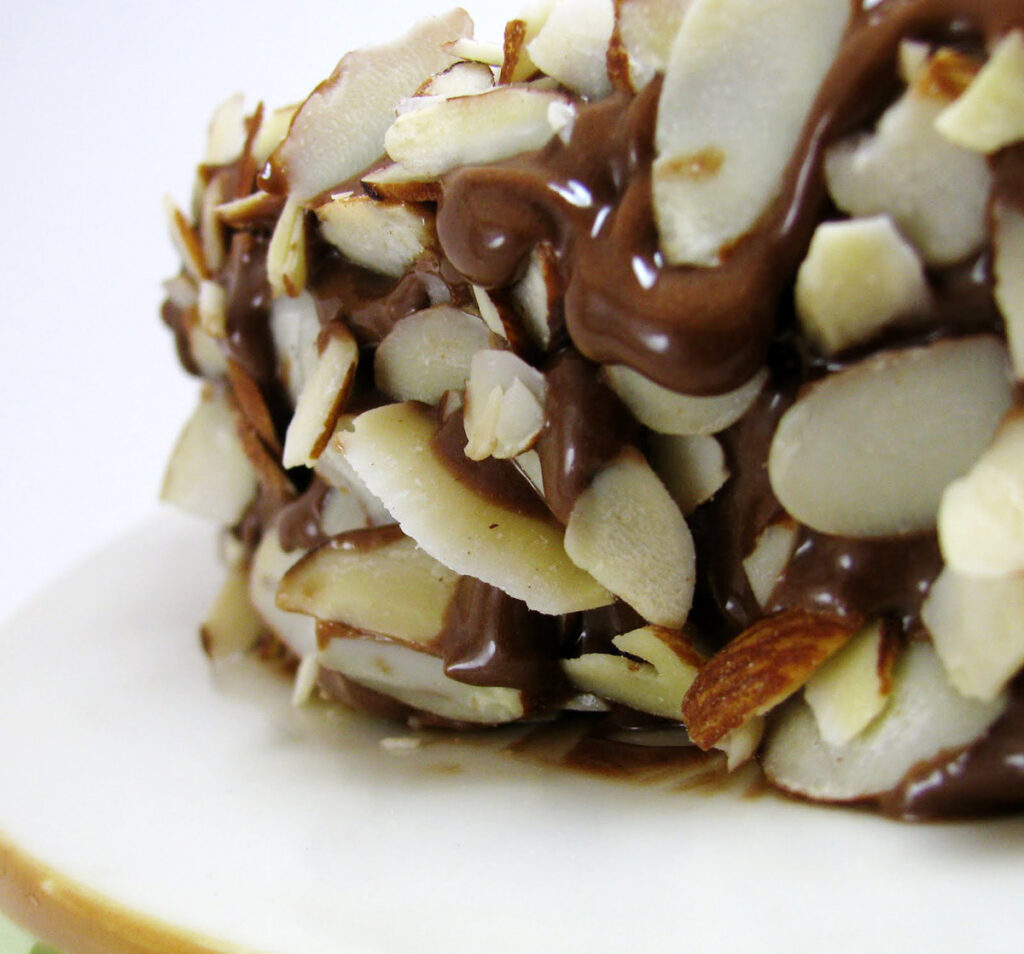 How Does This Cake Taste?
Remember at the start of the movie when Julia first arrives in Paris and takes her first bite of fish? Her eyes roll a full 180° and into the back of her head, and she insists that Paul take a bite; all he can say is: "I know! Uh huh, I know! I know!"
That is this Julia Child chocolate cake.
P.S. Before We Get to The Recipe – Can We Just Talk about Paul For a Quick Second? 
I absolutely adored the portrayal of Paul in this movie! His devotion to Julia is to be cherished; his support unparalleled; his shared rejoicing in her successes and his willingness to be her confidant, her companion, her photog, and above all – her lover.
We all need a Paul in our life!
Can I Just Use A Microwave to Melt the Chocolate
Technically, yes, but here's why you shouldn't.
When Julia Child created this chocolate cake she discovered that minor iterations during the chocolate melting process drastically changed the outcome of this cake.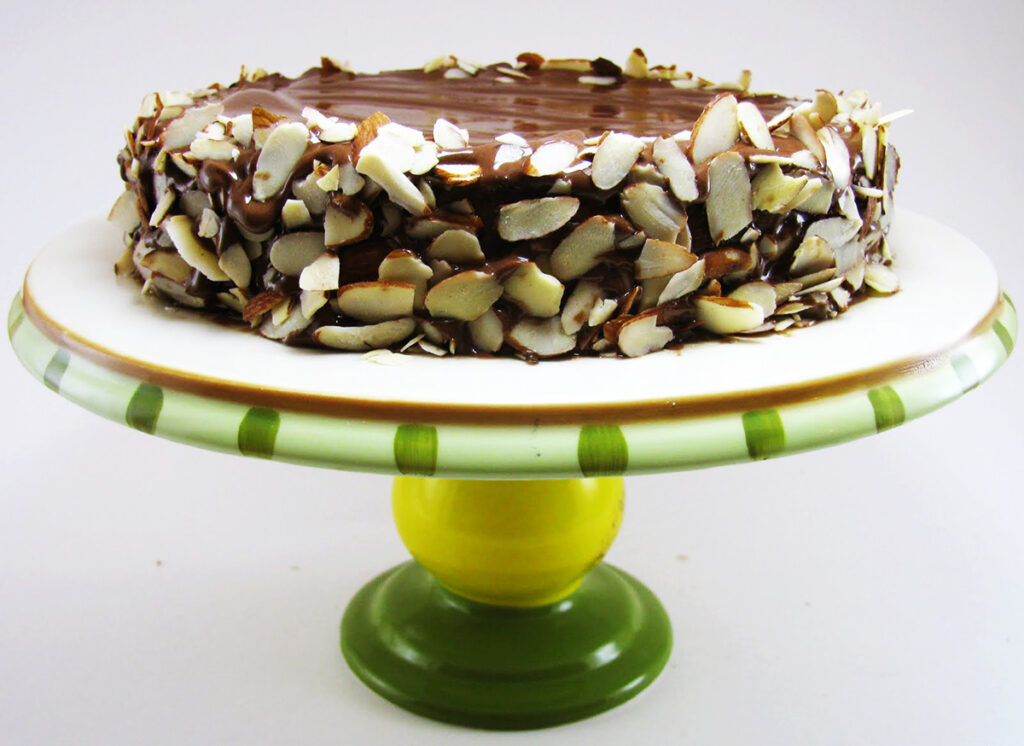 It's vital that you do not overheat the chocolate. According to Julia Child, if you overheat the chocolate you will lose the essence of the cake.
Essentially, what you want to do is warm the bowl enough to allow the bowl to melt the chocolate — not actually melt the chocolate.
How to Sift the Flour
In a typical cake recipe, you sift the flour into a bowl or measuring cup and then dump it in the cake.
Not for Julia Child's chocolate cake. This one you will sift the flour directly into the bowl.
Use a spoon to scoop the flour into a measuring cup. Then, pour the flour into a sifter over the bowl of ingredients. Sift the flour directly into the bowl and gently stir.
Add the flour in increments.
The difference is that the flour is dispersed over the bowl in segments, and not clumped together in a small cup. It makes all the difference!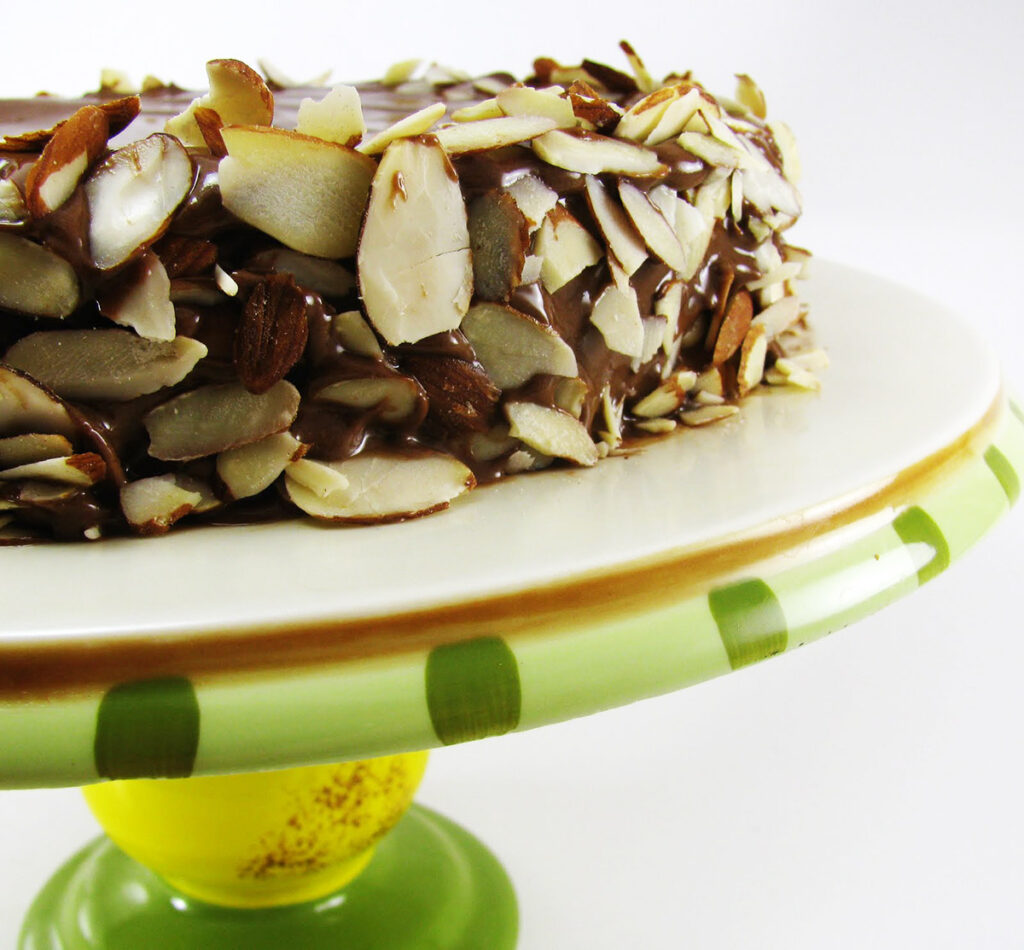 Baking Julia Child's Chocolate Cake
You actually want to under bake this cake, just ever so slightly. The under bake is the perfect bake.
If you over cook it, even by just a few minutes, the cake loses its special creamy quality. Watch for that slight wobble when the timer is close to the end.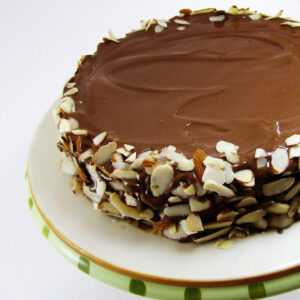 Reine de Saba
Julia Child's chocolate and almond cake is the most complex tasting chocolate cake you'll ever have, with a depth of flavor that none else can rival.
Ingredients
Cake
3

oz.

semi-sweet chocolate

1

oz.

milk chocolate

2

tablespoons

coffee, rum, or vanilla

I used vanilla

8

tablespoons

butter

½

cup

sugar

3

egg yolks

3

egg whites

2

tablespoons

sugar

¼

teaspoon

cream of tartar

pinch

salt

¼

tsp

almond extract

⅓

cup

crushed almonds

½

cup

sifted flour
Frosting
2

oz.

milk chocolate

1

oz.

semi-sweet chocolate

6

tablespoons

butter
Instructions
Cake
Place chocolate and liquid in a bowl to melt over a double broiler

Allow chocolate to melt, and stir until smooth

Set aside

In a separate bowl, beat butter and sugar until pale and fluffy

Add three egg yolks, one at a time

Let rest

In another clean separate mixing bowl, with clean and dry beaters, whip egg whites until soft peaks form

Add two tablespoons sugar, ¼ teaspoon cream of tartar and a pinch salt to the egg whites

Throw another pinch of salt over your shoulder

Continue to beat the egg whites until stiff peaks form

Add melted chocolate to sugar egg yolk mixture and whisk until incorporated

Stirl in almond extract and crushed almonds

Fold in egg whites and flour alternately

Start with ⅓ of egg whites to lighten up batter

Add ¼ cup of sifted flour, fold in slowly

Fold in another ⅓ egg whites

Add remaining ¼ cup of sifted flour

Add remaining ⅓ egg whites

Pour into prepared 8" round cake pan, greased and floured

Gently spread evenly to edges

Bake at Fahrenheit 325° for 25 minutes, until cake is puffed but toothpick comes out clean

Center of cake should wobbly slightly when pan is tapped

Cool for 10 minutes, invert on wire rack, then flip right side up

Let cool completely before frosting
Frosting
Melt chocolate in the same manner as for the cake

When chocolate is melted and smooth, add 1 tablespoon of butter at a time beating until smooth and fully incorporated

Frosting will be delicate, smooth and nearly runny, but it will spread beautifully and taste incredible

Cover sides of cake with sliced almonds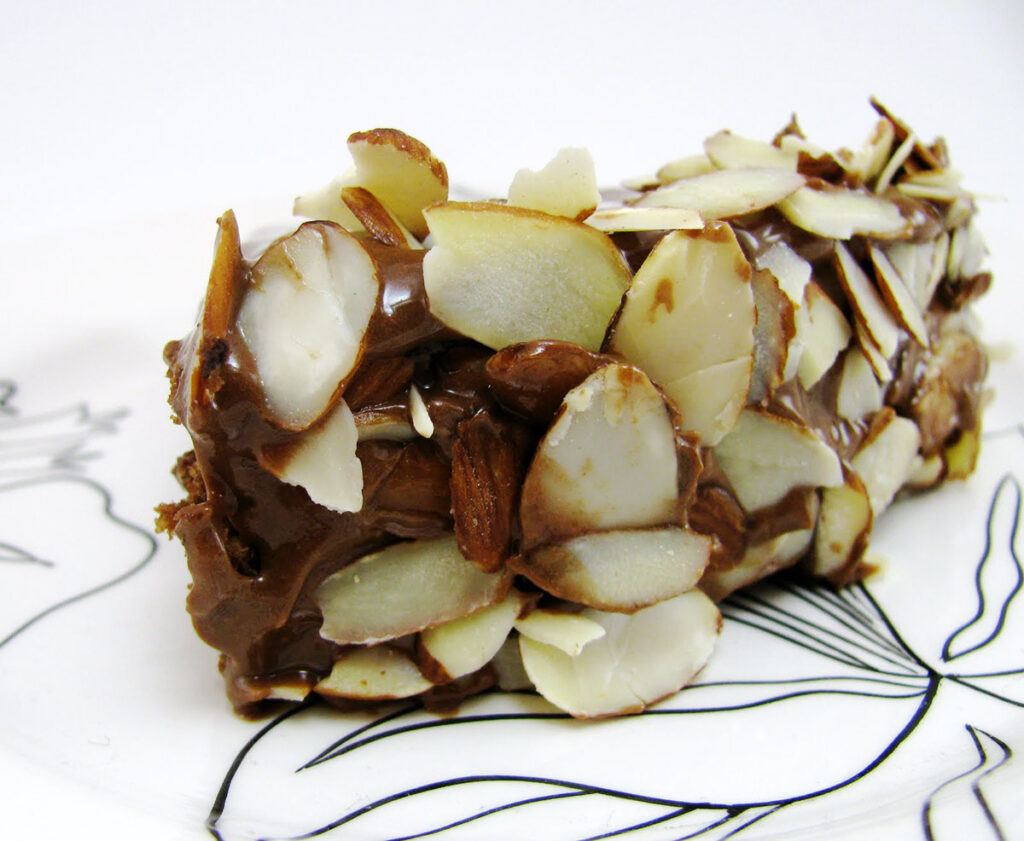 More Amazing Chocolate Cake Recipes