If you have to go, death by chocolate is the best way to do it.
You need these…, because Death by Chocolate Cupcakes have triple the chocolate as just plain chocolate cupcakes. Because chocolate only needs one thing to make it better — more chocolate! Because, these death by chocolate cupcakes are actually a gift, despite the name.
Soft and creamy chocolate cheesecake
Fudgy and moist chocolate cake
Thick and sweet chocolate ganache frosting
You need these amazing death by chocolate cupcakes in your life. There isn't much else that needs to be said.
Death by Chocolate Cupcakes
Death by Chocolate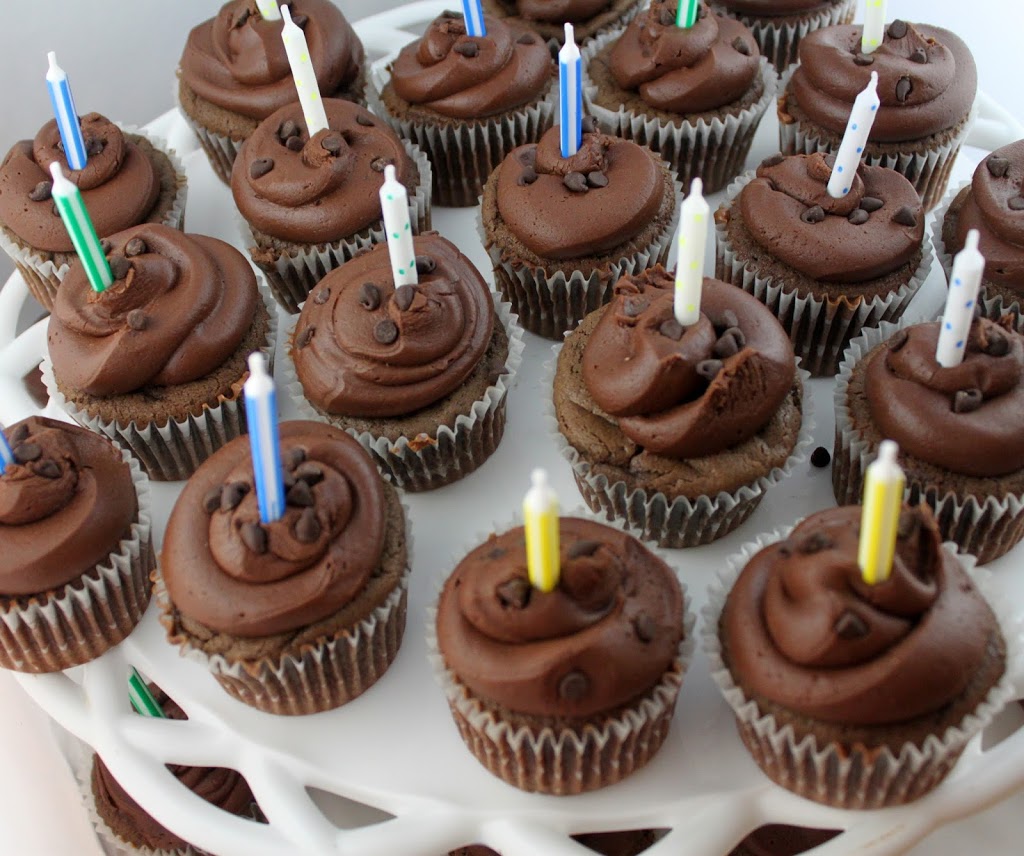 Like any sensible human being, I'm basically obsessed with chocolate.
Browse through my blog a little bit and you'll find more than half of my recipes have at least a little bit of chocolate in them. Dig a little through my social media, and you might even discover a photo of me trying to eat an 11 pound slab of chocolate.
I love chocolate.
Everytime I open my cupboard to grab a teaspoon of baking soda or baking powder, I'm always tempted to add cocoa powder. It doesn't matter what I'm making, baking, or cooking. I want to add chocolate.
I even once added chocolate to a carrot cake. As much as I love chocolate, I'm going to admit it wasn't the best idea I've ever had.
But, these cupcakes; these super yummy, perfectly rich, amazing death by chocolate cupcakes are. They will fulfill that chocolate craving.
Every. Single. Time.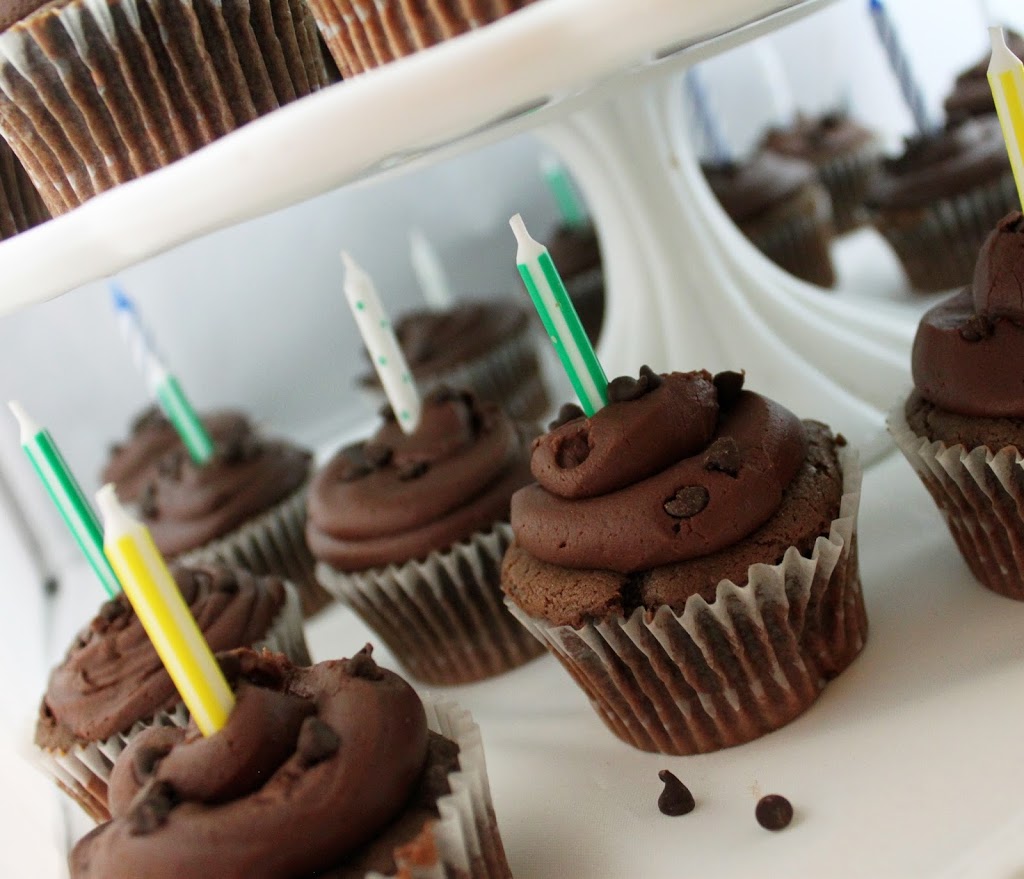 These cupcakes start with a creamy chocolate cheesecake base layer, they round out with a fudgy chocolate cake, and then are topped off with a thick, luscious chocolate frosting.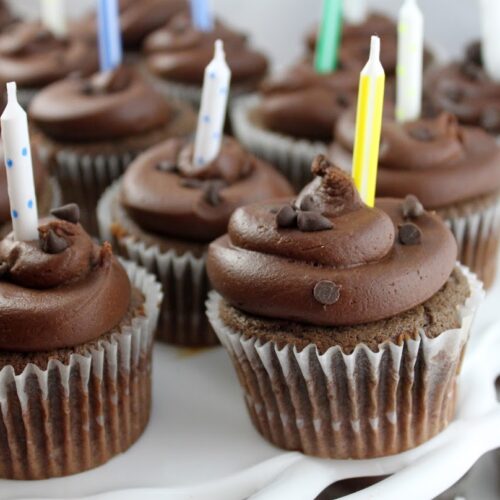 Death by Chocolate Cupcakes
Are you in the mood for chocolate? These Death by Chocolate Cupcakes will fulfill your craving for chocolate every single time!
Ingredients
Chocolate Cheesecake
16

oz

cream cheese

3/4

cup

sugar

1

teaspoon

vanilla

½

cup

cocoa powder

3

eggs
Chocolate Cake
4

eggs

1 ½

cups

sugar

¼

cup

+ 2 tablespoons brown sugar

2

cups

flour

1

cup

sour cream

¾

cup

cocoa powder

½

teaspoon

salt

1

cup

butter

melted

2

teaspoons

baking soda

2

teaspoons

baking powder
Chocolate Frosting
2

cups

powdered sugar

½

cup

cocoa powder

3

squares semi-sweet baking chocolate

melted

½

cup

butter

½

cup

milk
Instructions
Chocolate Cheesecake
Whip all cheesecake ingredients together until smooth and creamy

Spoon 2 tablespoons into cupcake liners

Bake at Fahrenheit 300° for 10-12 minutes or until barely set

Remove from oven and increase temperature to Fahrenheit 350°

While cooking, prepare chocolate cake
Chocolate Cake
Beat eggs and sugar until creamy

Add half flour and half sour cream, plus cocoa powder and salt just until ingredients are incorporated

Add melted butter and whip until smooth

Stir in remaining flour, sour cream, baking soda and powder until mixed in

Pour over baked cheesecake until ¾ full

Place back in oven

Bake for additional 15-20 minutes or until cake springs back to the touch

Remove from cupcake tins and cool on wire rack
Chocolate Frosting
Beat all ingredients together until thick and smooth

Pipe large swirls over domed cupcakes

Sprinkle with chocolate jimmies or mini chocolate chips

Yields 36-42 cupcakes
Want More Chocolate Cake Recipes?
I know, I didn't even have to ask.
Julia Child's Reine de Saba Cake is always a big hit! I was so excited to master this dessert and even more excited to enjoy every delicious morsel. This cake really is the perfect chocolate cake!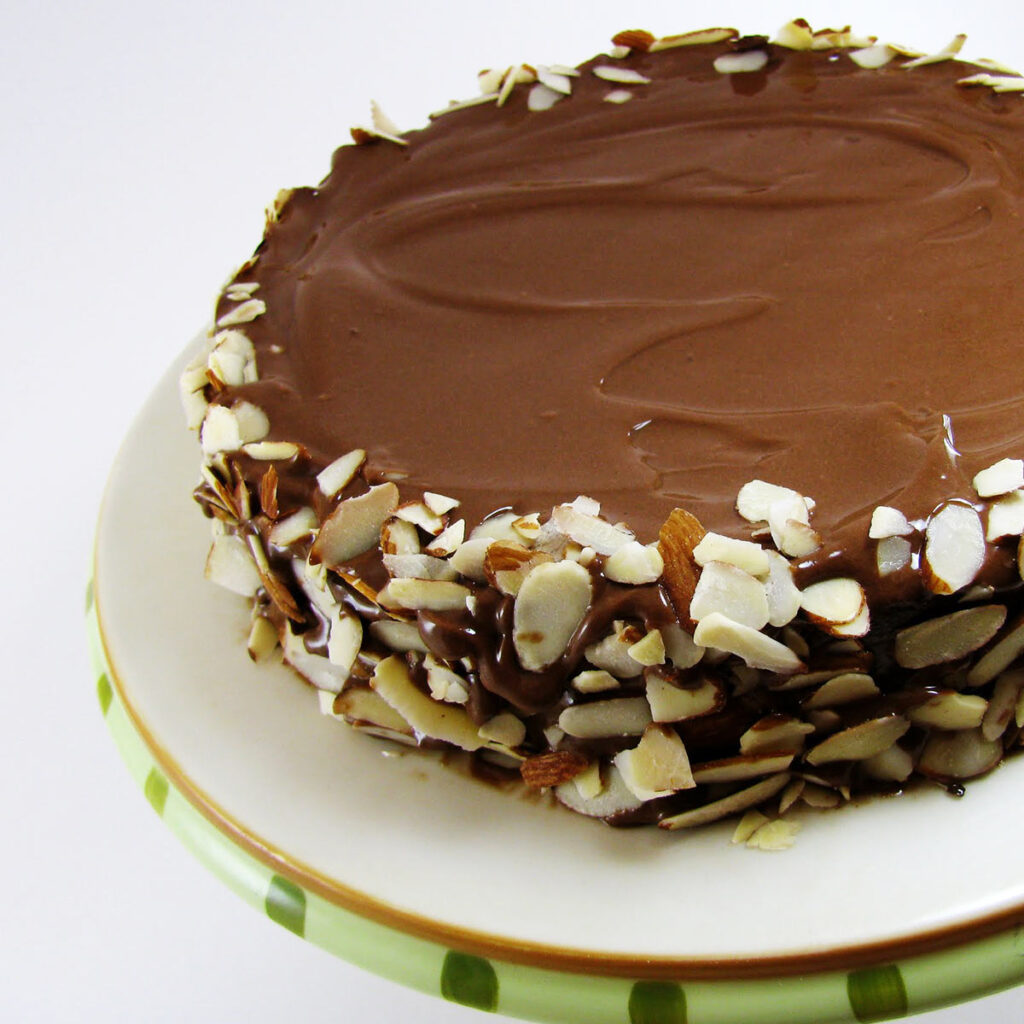 Hot Chocolate Cupcakes are perfect after a long day of sledding, and a fun activity to do with little ones because they are made with hot cocoa mix!
And finally, my all time favorite chocolate cake is my Black Tie Affair Cake. It's 5 alternating layers of the best chocolate cake in the world, with a smooth creamy cheesecake and layered with cream cheese frosting.
Why Are My Cupcakes Flat?
Every recipe is a little bit different, but 99% of the time cupcakes are missing that beautiful dome on top is because you filled the liners too full! The cupcakes need room to rise, and if they don't have it, they will fall flat.
The thinner the batter, the less full you should fill the cupcake liners. I'm talking no more than half full. The thicker the batter, the more full you should fill the cupcake liners. Whole wheat, or ancient wheat will barely rise at all, so those should be nearly all the way full, whereas traditional oil and flour cupcakes should never be fuller than 3/4 of the way.
What is The Difference Between Cupcakes and Muffins?
My little girls and I joke about this all the time. The only difference is the frosting!
Indulge yourself in an early morning treat by making these death by chocolate cupcakes with triple the chocolate and simply calling them death by chocolate muffins instead. Instead of adding chocolate chips to the frosting, throw them in the batter instead!
Make these Death by Chocolate Cupcakes Today!
When you make them be sure to take a photo and tag @fahrenheit350sweets on Instagram! I can't wait to see them!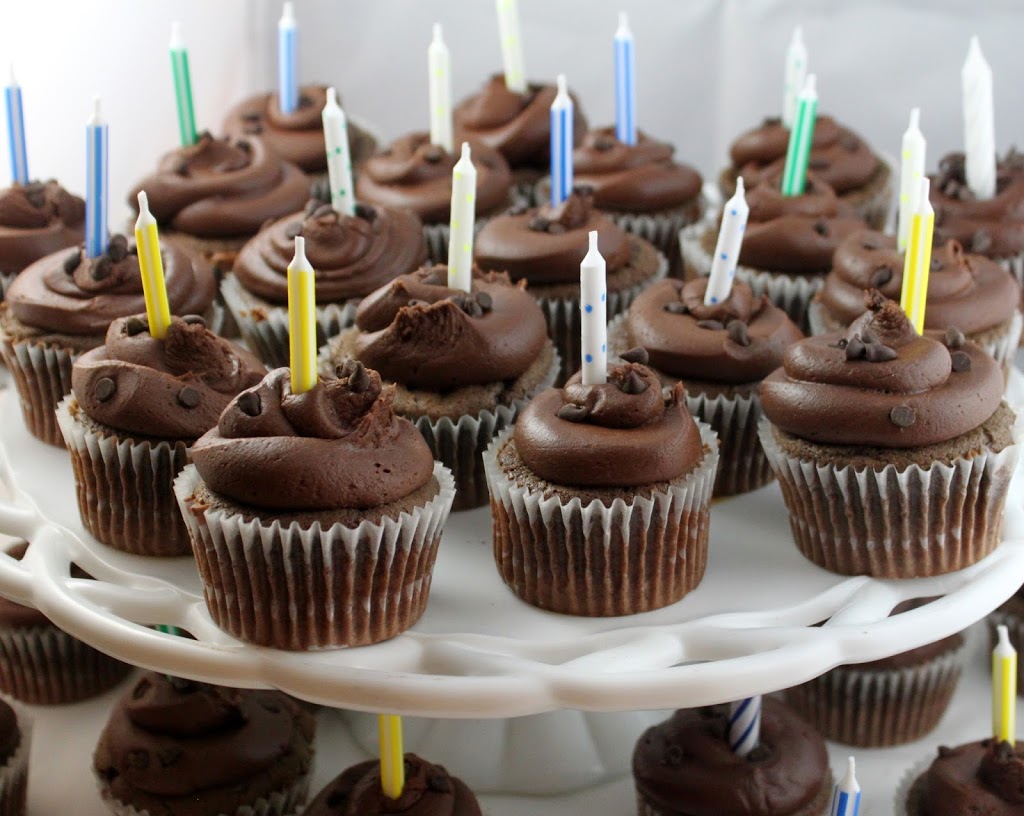 Like what you see here? Check out more recipes you can bake at Fahrenheit 350°!