When you hear the word cornflakes paired with dessert you typically think of fried ice cream. This recipe takes everything you love about cornflake dipped ice cream, and turns it into a cookie! These cornflake crunch cookies are guaranteed to be your new obsession!
See, over the years I've tried to pinpoint my favorite dessert. Anything, and everything, beautiful and/or sweet makes the list; a moist fluffy cake that vanishes in between your taste buds and chewy confections that make your eyes roll to the back of your head.
Not to mention cookies! We can't forget cookies! They are virtually effortless to whip up with any scant amount of ingredients. That's the great thing about cookies – a little butter, a little sugar, a little flour and in a matter of minutes you can have a delicious wonderful creation!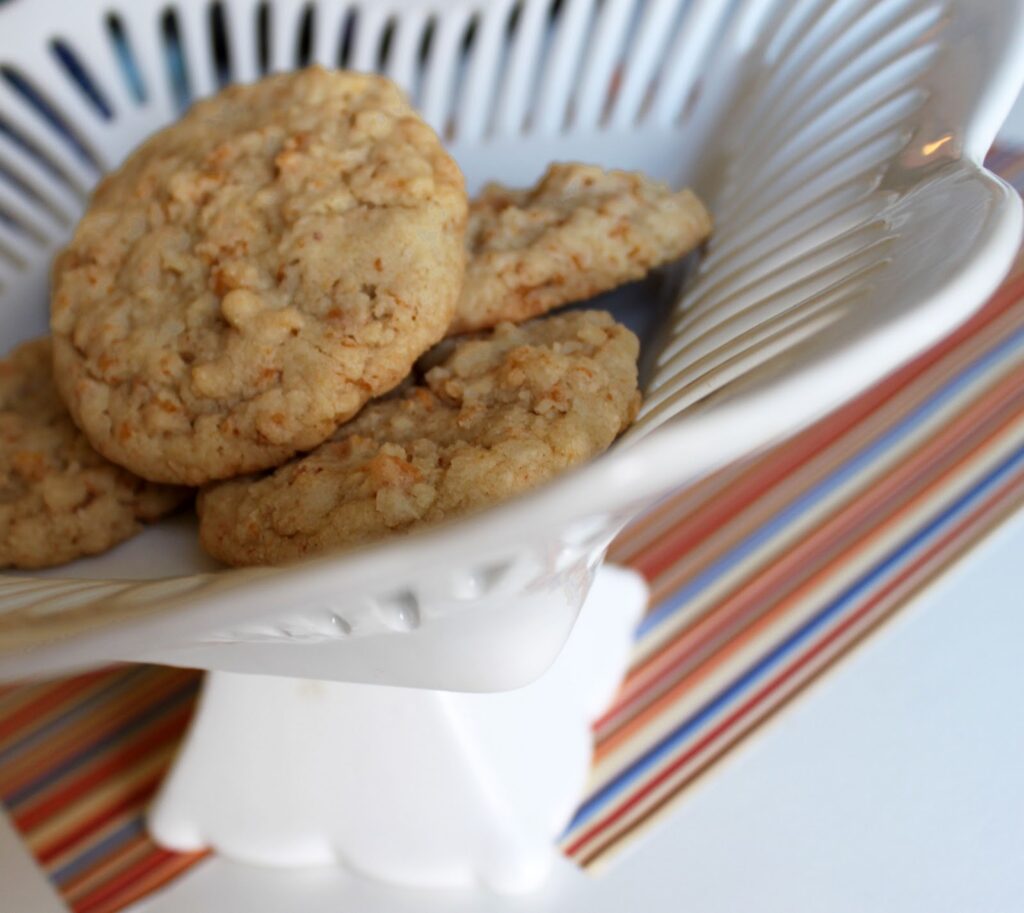 Just like these cornflake crunch cookies! They taste just as good as their name indicates: Fried Ice Cream Cookies!
Imagine these cookies as an ice cream sandwich!
These eccentric cookies harmonize a sweet and salty balance with the distinct flavor of crunchy cornflake fried ice cream. Though the cookie texture is a far cry from smooth ice cream, these cookies are a fun and much easier alternative to the real deal, plus the flavor is spot on! You can barely tell the difference!
Cornflake Crunch Cookies
aka Fried Ice Cream Cookies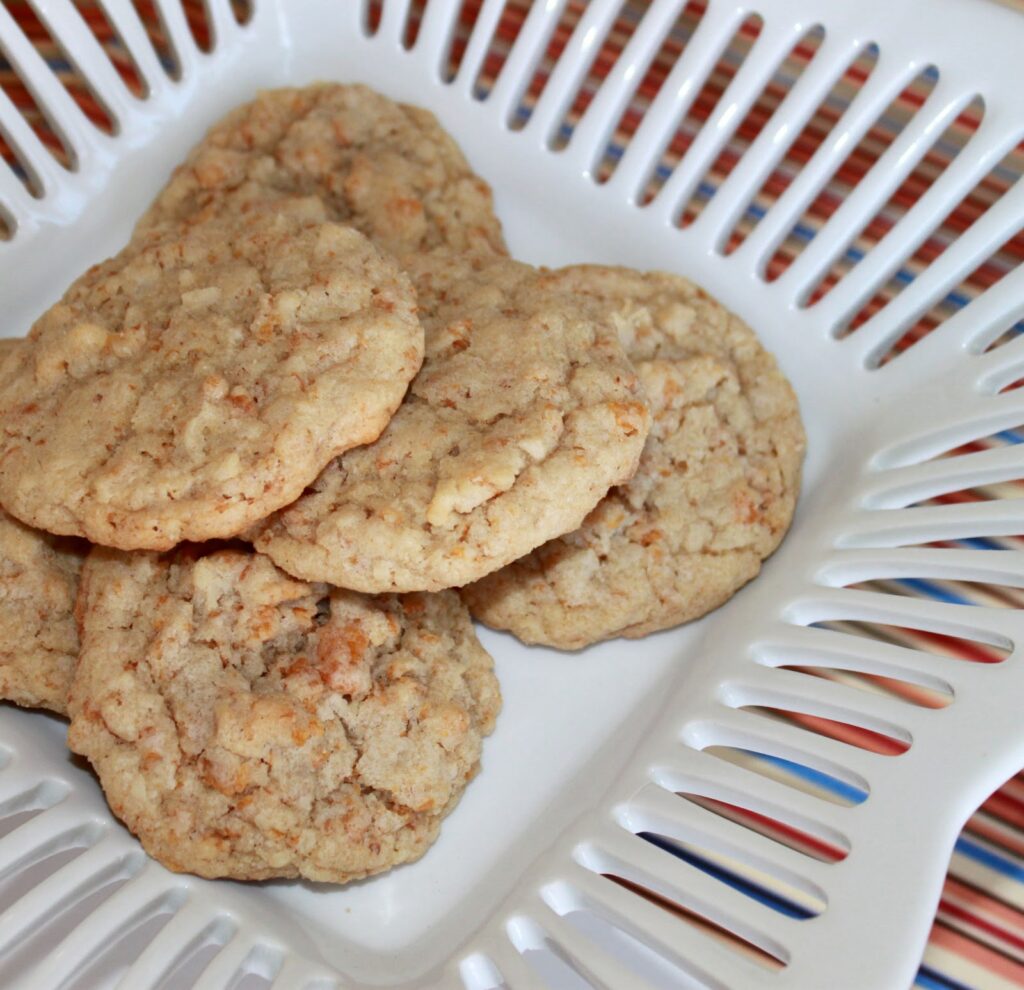 There is no frying involved in making cornflake crunch cookies which makes them all the more easy to bake, and all the more easy to love!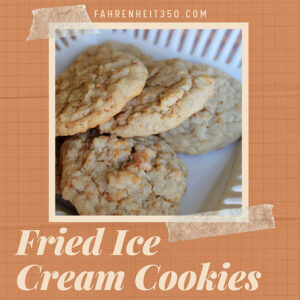 Fried Ice Cream Cookies
Sweet and salty harmonize in this easy recipe that mimics Mexican fried ice cream.
Ingredients
1

cup

butter

2

cups

white sugar

3

tsp

vanilla extract

2

eggs

2 ½

cups

flour

2

cups

crushed cornflakes

1

cup

coconut flakes

1

tsp

baking soda

1

tsp

salt
Instructions
Beat butter, sugars and vanilla until smooth and creamy

Add eggs

Mix again until fluffy

Add flour, cornflakes, soda and salt

Bake at F350° for 10-12 minutes

Transfer to rack or paper towel to cool
Should I Pulverize the Cornflakes for Flour?
No! Please don't!
What makes these cookies copy cat fried ice cream is the crunchy texture of the cornflakes.
Can I Use Another Type of Cereal for These Cookies?
You can use another type of cereal to make another different type of cookies, but if you want to make Fried Ice Cream cookies you definitely need to use cornflakes.
Why Does this Recipe Have Coconut Flakes?
Coconut flakes help add to the crunch and texture of the cookies, plus give it that unmistakable vanilla ice cream flavor!
Why Are My Cookies Flat?
You need more flour.
You know all those diagrams floating around the internet that show off different cookies based on the oil or butter content, flour ratios, or mixing the dough using a hand mixer or a wooden spoon? It's basically a big lie.
As much as anything, elevation and humidity play a huge role in how your finished product looks. I've lived on the west coast in Oregon, to the mountains in Utah, to the plains of Missouri, to the gulf in Florida.
My best piece of advice is to only cook one cookie in your first batch, and test it to see if you need more flour.
As a rule — hot and humid needs more flour; high and dry needs less.
Share this Google Story for Cornflake Crunch Cookies
Make These Super Yummy Fried Ice Cream Cookies
If you make these cookies, tag @Fahrenheit350sweets on Instagram so I can see it! And I'd love it if you left a review and a comment below!
More Amazing Recipes to Bake at Fahrenheit 350°!