I like soft gingersnaps, or in other words, snickerdoodles with a cinnamon ginger flavor. I like old fashioned ginger snap cookies the way great grandma used to make them.
If you like your gingersnaps cookies the way I like them, then you will love this recipe!
These old fashioned ginger snap cookies snap on the exterior, but are chewy in the middle. They are the perfect Christmas cookie combining all the warm flavors of winter with the comfort of a delicious simple caramel colored cookie.
br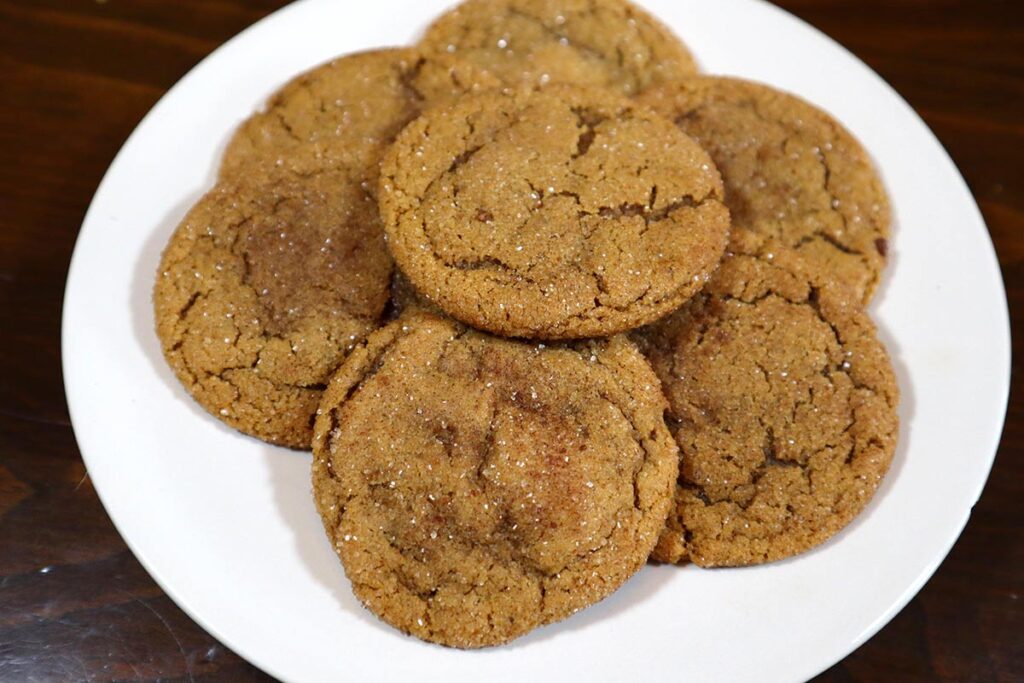 Gingersnaps
A warm soft cookie with a crisp exterior
is what makes these old fashioned
ginger snap cookies a Christmas favorite.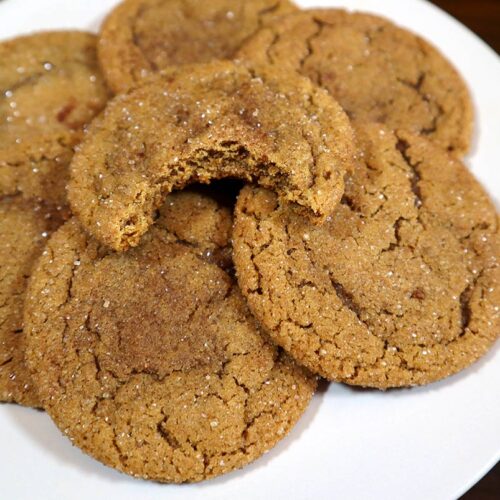 Gingersnaps Cookies
A warm soft cookie with a crisp exterior is what makes these old fashioned ginger snap cookies a Christmas favorite.
Ingredients
1

cup

butter

1

cup

brown sugar

1

egg

¼

cup

molasses

2 ¼

cups

flour

2

teaspoons

baking soda

1

teaspoon

ground ginger

1

teaspoon

ground cinnamon

½

teaspoon

ground cloves

½

teaspoon

salt
Instructions
Preheat oven to Fahrenheit 350°

Cream together butter and brown sugar

Add 1 egg and mix until fluffy

Add molasses and again whip until creamy

Stir in flour, baking soda, ginger, cinnamon, cloves, and salt until combined

Roll into 1 oz balls and coat in thick turbinado or natural sugar

Place on cookie sheet leaving space in between for cookies to spread

Bake at Fahrenheit 350° for 7-9 minutes

Transfer to a wire rack and cool to the touch

Best served warm
Why Are They Called Gingersnaps?
Because they originated in Europe where biscuits are cookies and cooked for far too long and with way too much flour and not nearly enough butter.
Haha, actually while the above is true, technically the word is a play on the German word snappen which means to take quickly, or snapping them off the plate! Gingersnaps have such a fun etymology!
Crunchy Gingersnaps
Sure, there is a place for crunchy gingersnaps cookies, like on the bottom of a cheesecake, crushed and melted into butter. Or filled with chocolate frosting like they have in Norway at Christmas. They call them Pepperkaker and I can't get enough of them. I even like the sandwich cookies they sometimes have at Costco where two Oreo type gingersnap cookies encase a tart lemon filling.
When it comes to gingersnaps cookies made at home, fresh out of the oven, I like them soft.
What is the Difference Between Gingerbread and Gingersnaps?
Gingerbread is for burning to a crisp and decorating the Christmas tree.
Gingersnaps cookies are for eating gazillions of.
My Favorite Cookie Making Supplies on Amazon
I am an Amazon affiliate and Amazon sometimes pays me an incredibly small stipend from the sale of these items, and it does not cost you anything to click on them!
Silicone baking mats are so great for cookies, macarons, croissants, you name it!
I love these tiered racks. While they aren't great for cakes, they are a nice space saver for cookies!
While some people use cookie scoops, I always weigh out my cookies. It's my preferred method, and having a kitchen scale comes in handy for so many recipes and uses.
Make Old Fashioned Ginger Snap Cookies
If you make gingersnaps cookies, tag @Fahrenheit350sweets on Instagram so I can see it! And I'd love it if you left a review and a comment below!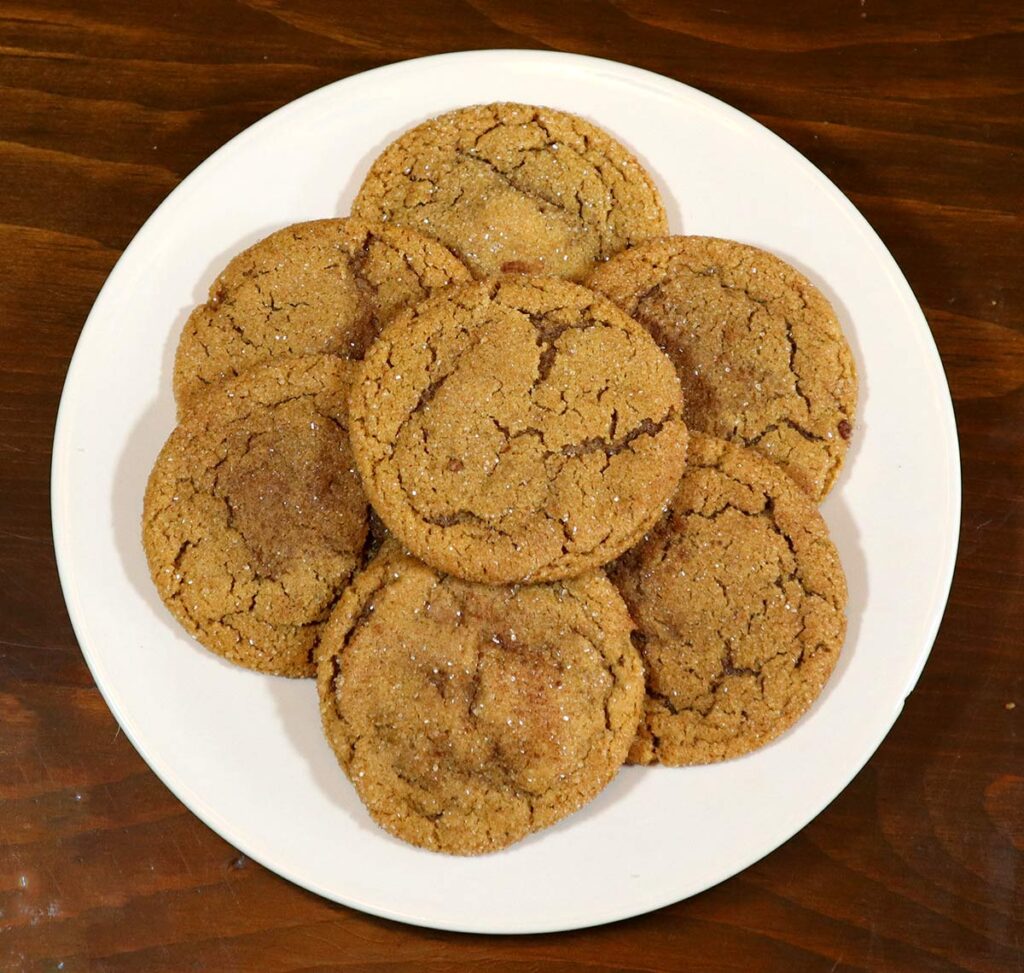 More Yummy Ginger Recipes to Bake at Fahrenheit 350°!