There are a lot of duplicates of this recipe all over the internet, but this is the original s'mores cookie recipe! The official, authentic, legitimate and original s'more cookie recipe!
I created this recipe over a decade ago! It has truly stood the test of time, and is such a hit that it has spurred copycat recipes and variations all over the place!
Originally Posted 2009 | Updated 2020
But, as we all know, nothing is better than the original! And this, is the original.
Kitchen S'mores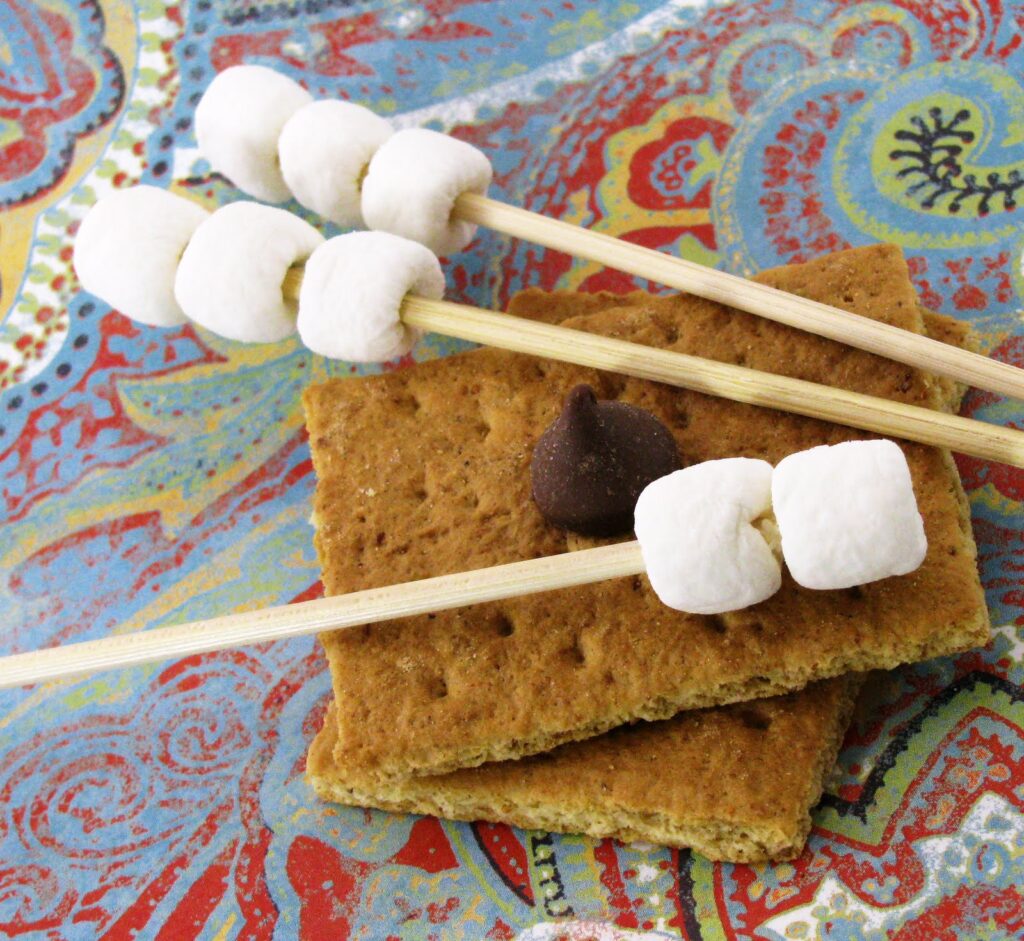 What could possibly be better than s'mores in your kitchen? This s'mores cookie has marshmallows plus chocolate, and is so much fun because it is baked on top of an actual graham cracker!
And you don't need any special equipment like a blow torch or even a broiler oven!
Cookies with marshmallows!
Chewy and Crunchy
These cookies are truly the best of both worlds; they are chewy like a cookie and crunchy like a s'more. However, unlike true s'mores you don't have to wait for summer, or great weather or even have a fire pit!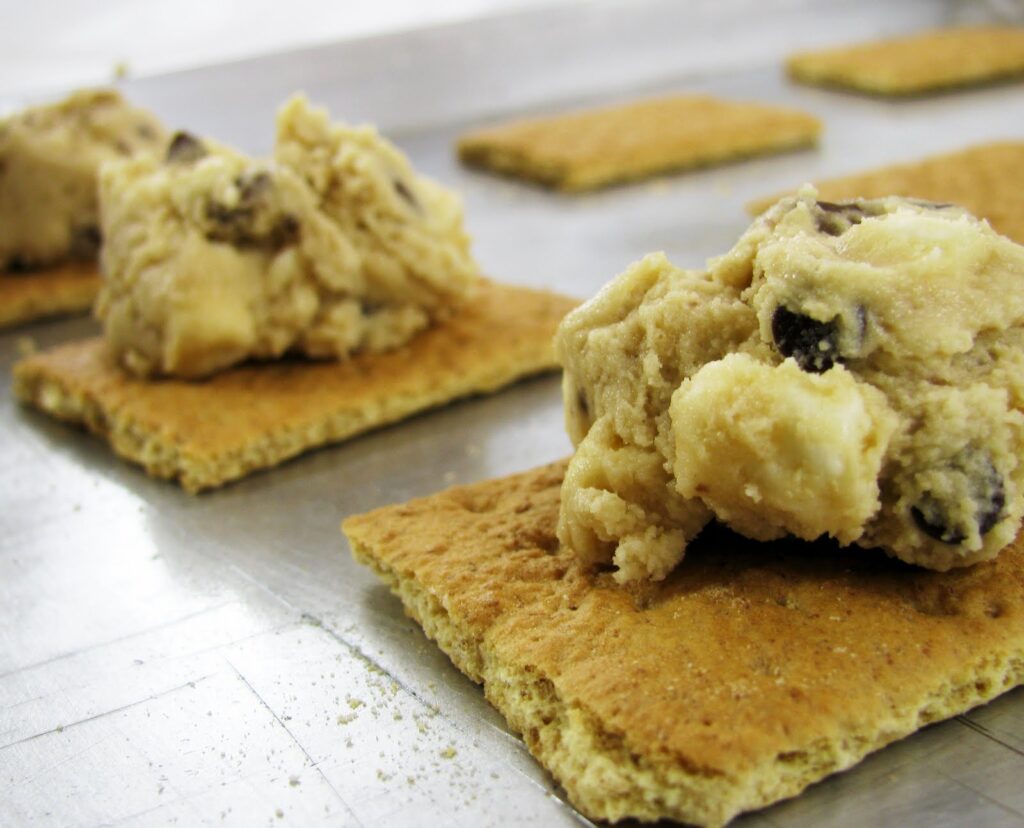 All you need are s'mores ingredients, plus a little flour and sugar.
It's the best of everything! Crackers + cookies + marshmallows + chocolate.
Match Made in Heaven:
Cookies with Marshmallows
[The Original S'mores Cookie]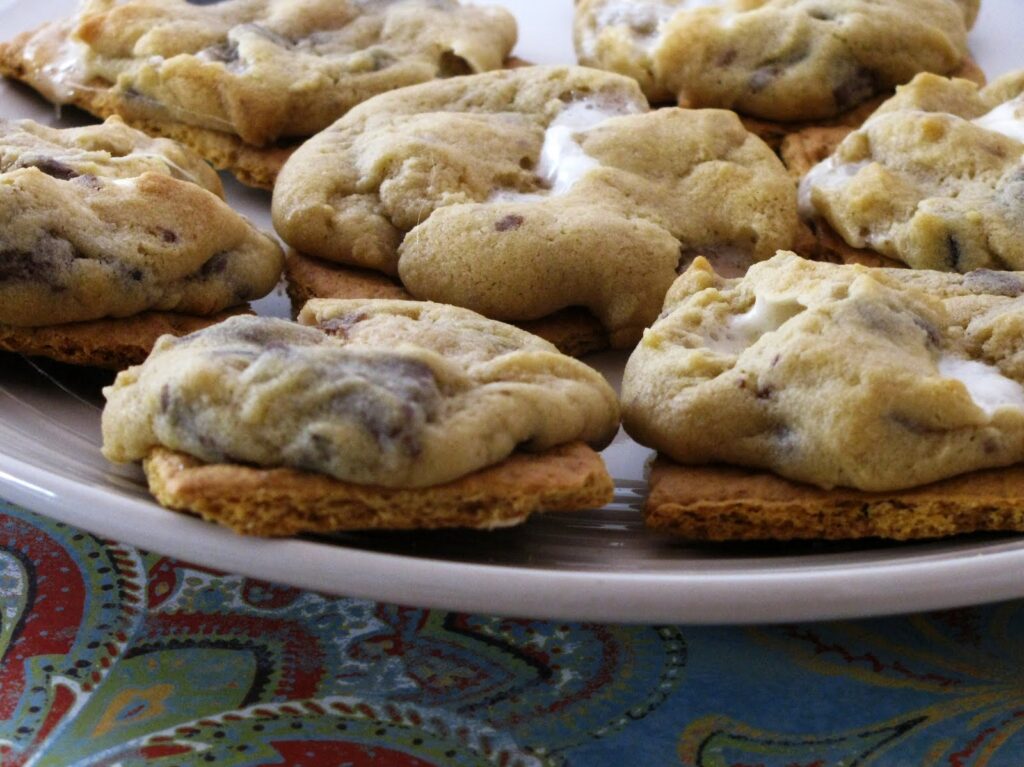 You will have so much fun with these cookies. They are so unique and will remind you of the best of summer campfires! Thus named: Campfire Cookies!
When eaten warm, the cookie with melted marshmallow oozes out and replicates warm summer nights by the fire. When cooled, the marshmallow becomes a little bit chewy and adds an extra dimension to this yummy treat!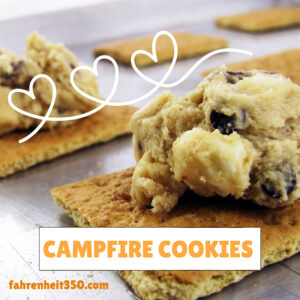 Campfire Cookies
The original s'more cookie! These cookies with marshmallows are truly the best of both worlds; they are chewy like a cookie and crunchy like a s'more. However, unlike true s'mores you don't have to wait for summer, or great weather or even have a fire pit!
Ingredients
1

cup

butter

1 ½

cups

brown sugar

2

eggs

2

tsp

vanilla extract

½

tsp

salt

1

tsp

baking soda

2

cups

flour

1

cup

mini marshmallows

1

cup

chocolate chips, or chopped up Hershey's chocolate bar

1

package

graham crackers
Instructions
Cream together butter and sugar until incorporated

Add eggs and vanilla extract and beat thoroughly until mixture comes together

Stir in flour, salt, baking soda, marshmallows and chocolate

The most fun part about these cookies is that you actually bake the cookie on top of a whole graham cracker

Break graham crackers in half and place evenly apart on a cookie sheet

Place a heaping tablespoon of dough on top of the center of each graham cracker

Bake at Fahrenheit 350° for 11 minutes

*Do not bake for more than 11 minutes or the graham cracker will burn

Some of the marshmallow may toast off the cracker, but simply remove the cracker from your cookie sheet and quickly transfer to a wire rack
What About Graham Cracker Flour?
This comes down to personal preference. I would much rather get my graham cracker flavor from the cracker itself, but a lot of people have asked about using graham cracker flour instead.
Using graham cracker flour will create a more traditional cookie, so if you opt for this route, split your flour ratio 50/50 between the two types of flours.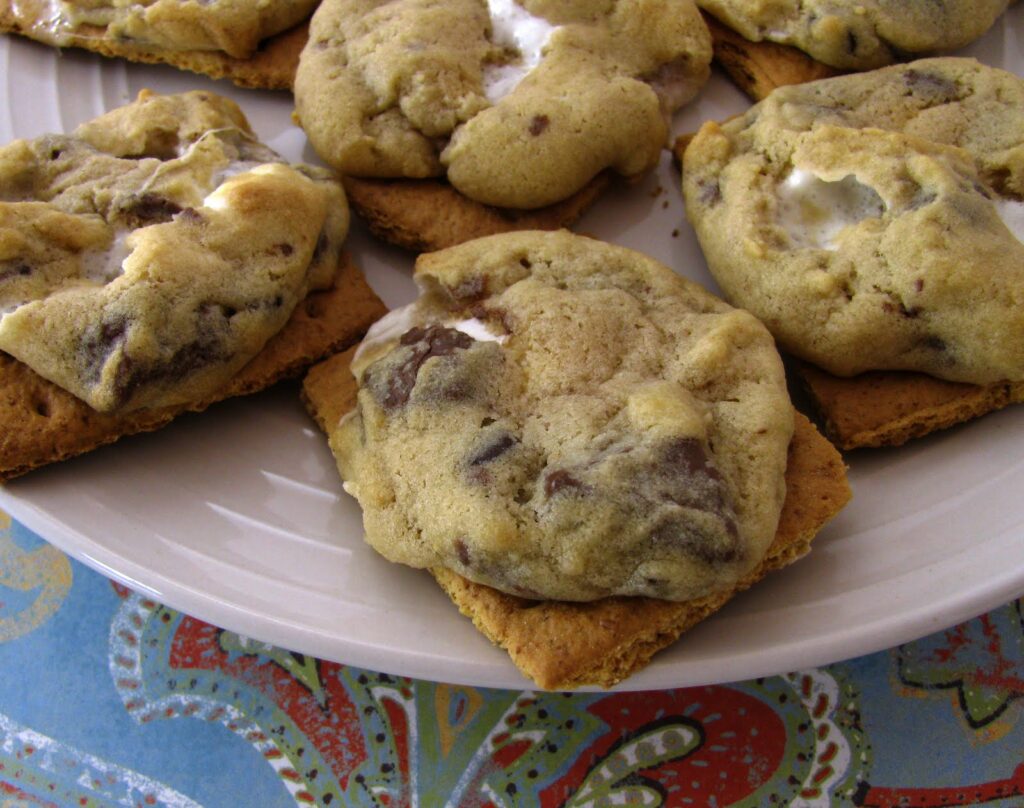 Should I be Worried About the Marshmallow Burning?
Nope! These are s'mores cookies after all! A little burnt marshmallow will just remind you of your favorite summer campfire memories!
Plus, these really don't cook high enough or close enough to the flame to do more than simply melt the marshmallow.
Are Chocolate Chips or Hershey's Chocolate Chunks Better?
Chocolate chips will be the easiest way to make these cookies. Most likely you've got them on hand, and you don't have to make any advance preparations.
A Hershey's Chocolate bar will be the most authentic, and you can easily break this up and mix it in, or stick a few squares on the top of each dough mound.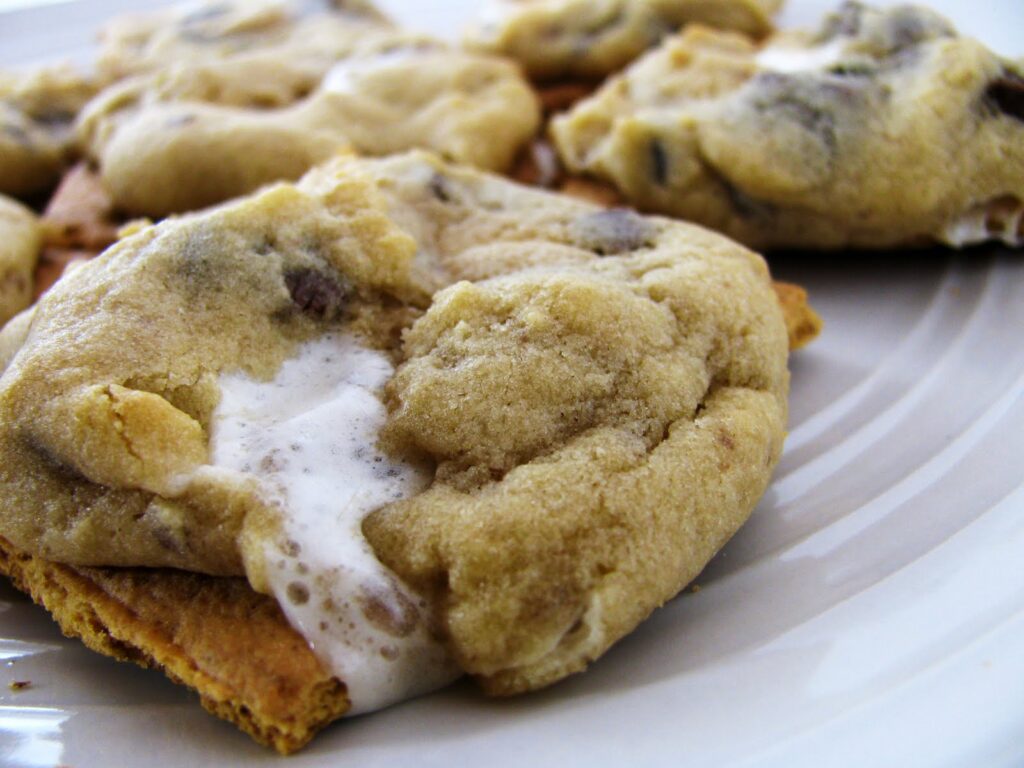 As for me, I actually prefer using shaved chocolate! It disperses best throughout the cookie and mixes with the melted marshmallow.
No matter what you use it won't affect the taste in any way!
Like this recipe? Check Out More S'more Inspired Desserts!