Lemons just happen to be my favorite fruit flavor, and when you combine them with a flaky butter cookie, I'm not sure what could be better! Lemon Glazed Cookies are not overly sweet, they're hardly any work at all, and they are so rich and buttery!
I found this recipe for lime cookies in my trusty cookie cookbook, but I didn't have any limes on hand. Instead, I substituted my lemons instead. (I always have lemons in my pantry!) Let's be honest, even if I did have limes, I still would have chosen lemons anyway.
Lemon Glazed Cookies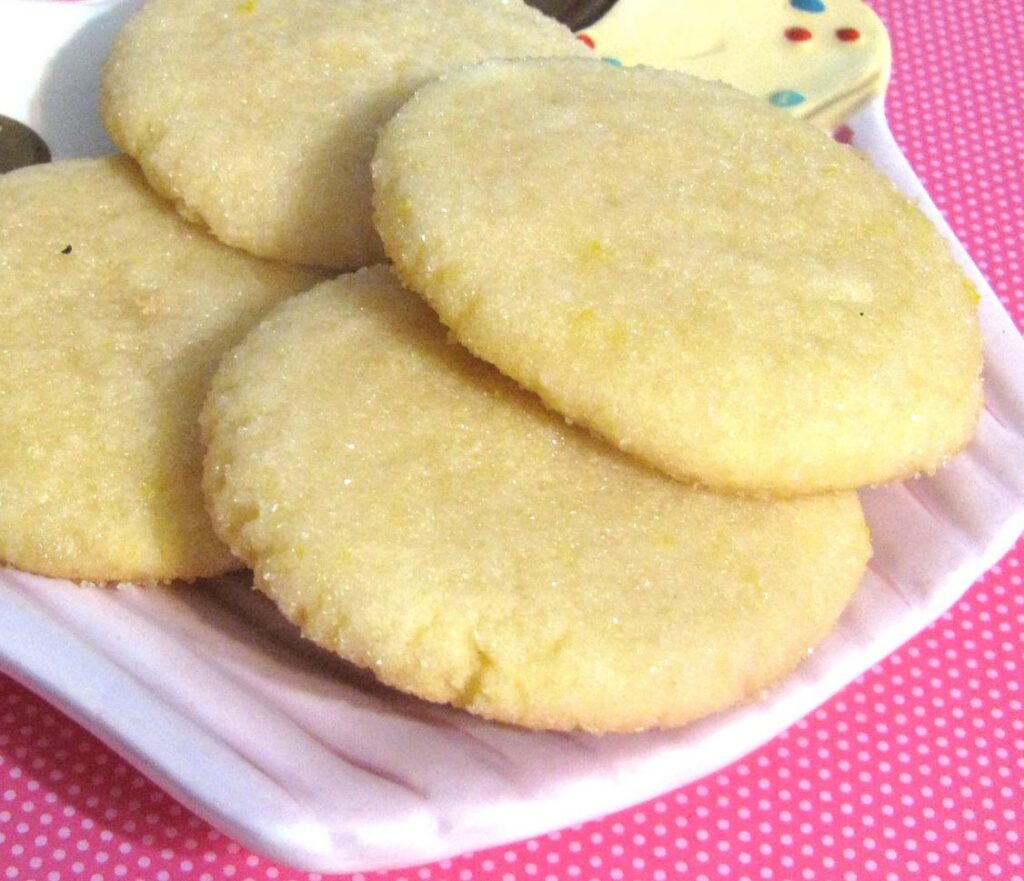 These cookies are such a yummy treat. They are soft and buttery and melt in your mouth. They are dipped in a lemon glaze that runs off the sides and seeps into the cracks to create the perfect cookie.
Plus, these lemon glazed cookies only need 5 ingredients!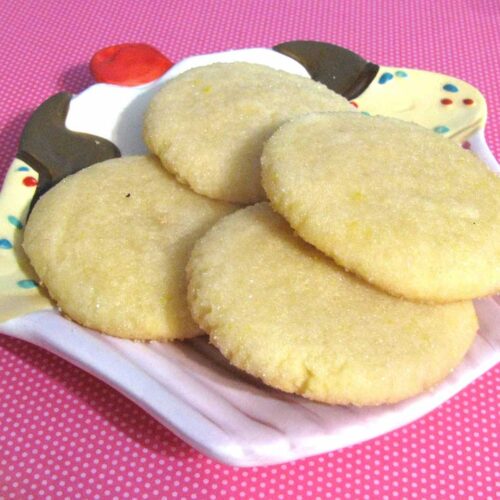 Lemon Glazed Cookies
These cookies are such a yummy treat. They are soft and buttery and melt in your mouth.
Ingredients
Cookies
1

cup

butter

½

cup

powdered sugar

1 ¾

cup

flour

¼

cup

cornstarch

½

teaspoon

vanilla
Glaze
5

tablespoons

fresh lemon juice

1

cup

powdered sugar
Instructions
Cookies
Beat butter and sugar until light and fluffy

Add remaining ingredients and mix until combined

Shape into balls and dip in sugar

Transfer to a cookie sheet and press flat to a quarter inch

Bake at Fahrenheit 350° for 9-11 minutes until just a hint of golden appears around the base of the cookie

Transfer immediately to a wire rack and spoon glaze over cookies while still hot
Glaze
Whisk juice and sugar together until smooth and thin
Recipe Alterations
I did not follow the recipe in my cookbook exactly! You'll find the changes I made in my recipe on this post, but for comparison – I omitted the zest from the dough, and after shaping the sugar cookie into a ball I rolled it in granulated sugar and pressed flat with the bottom of a glass cup.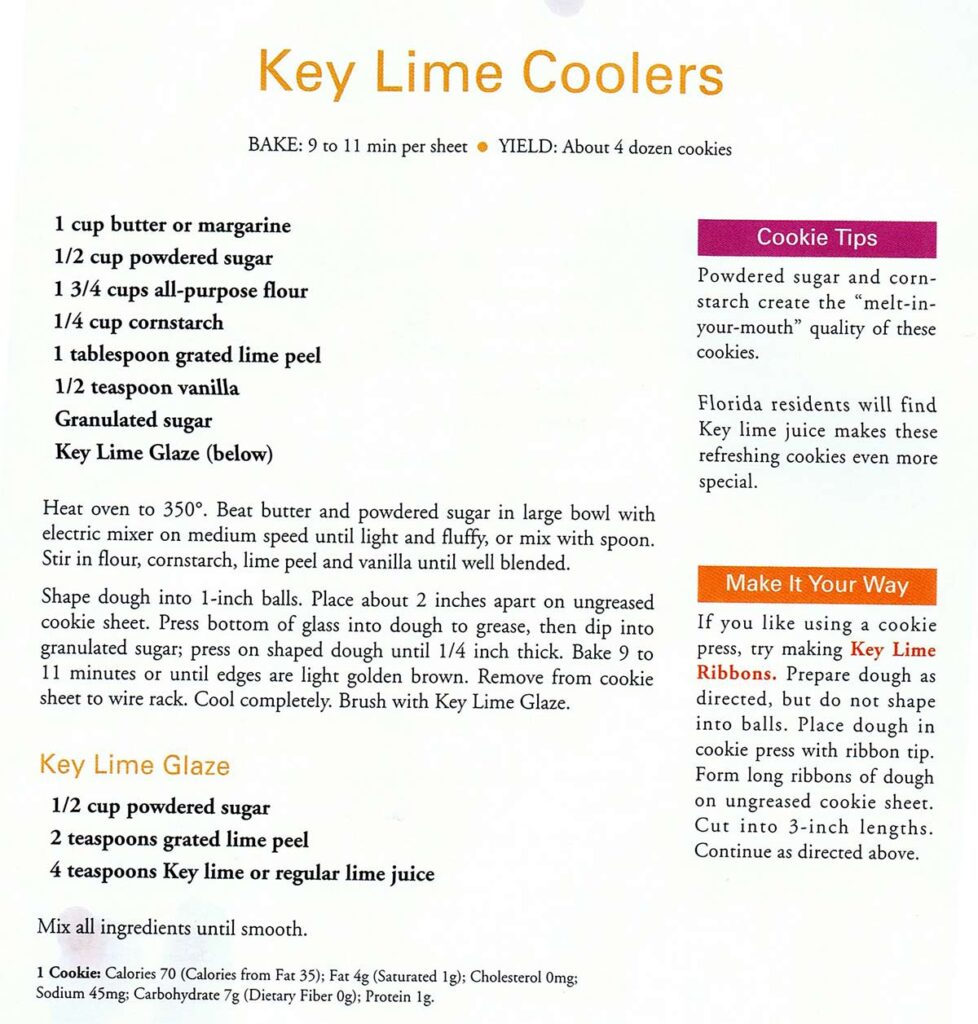 For the frosting, I added the juice from one whole lemon, and doubled the powdered sugar. Transfer the cookies straight from the oven onto a wire rack and immediately spoon the glaze over them.
As the cookie melts, the glaze will harden. It will become one whole lemon glazed cookie instead of two separate parts.
What if I Don't Have Cornstarch?
If you don't have cornstarch on hand, you can substitute arrowroot powder, or potato starch. If you don't have that, add the same amount of flour, plus a teaspoon of cream of tartar.
I've got tons of conversion charts for situations just like this! Butter conversions, dairy conversions, measurements conversions, liquid/dry conversions, Fahrenheit to Celsius conversions. You name it!
Lime Version
Follow the recipe exactly, but use limes instead of lemons! So good, just a little more tart and a little less sweet!
How to Store Lemon Glazed Cookies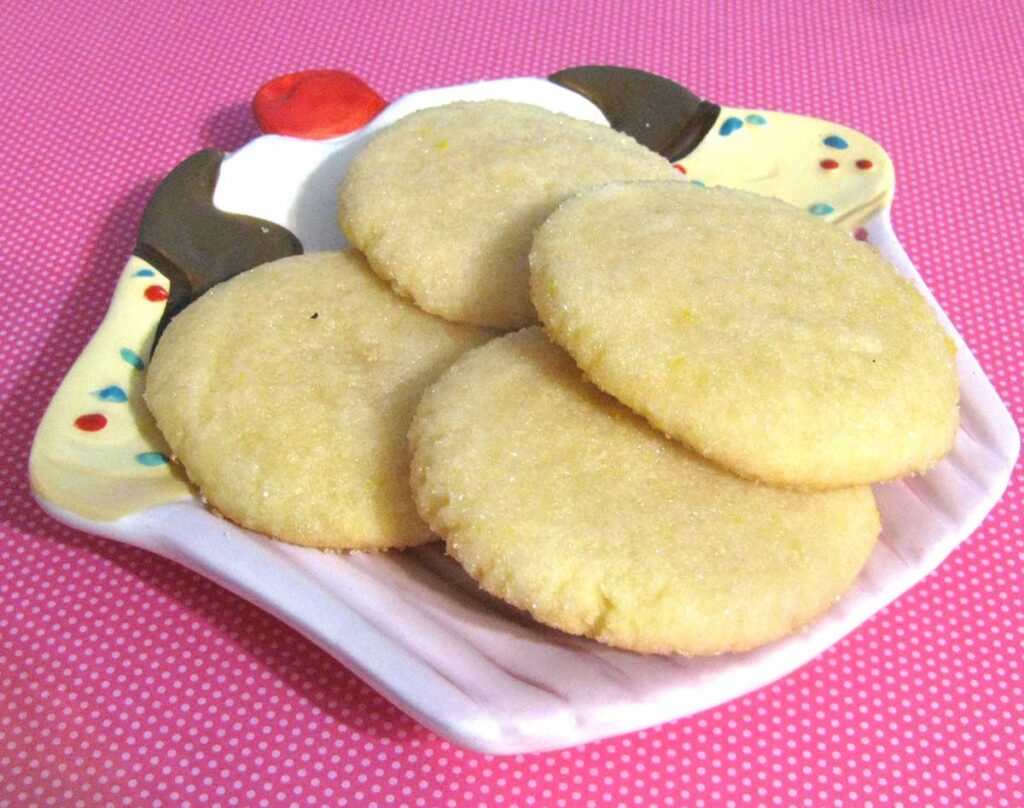 Allow them to cool completely. Once totally cooled, the glaze will be part of the cookie and you'll be able to run your finger across the top without making a dent or smudge! You can store them in an airtight container at room temperature for several days.
What is the Difference Between Icing and Glaze?
Frosting is thick, icing is thin, and glaze is runny.
Icing is a thin frosting. The consistency will vary depending upon the recipe, but it is made to be thick enough to serve as an actual layer. Icings are used for thin cookies, cinnamon rolls, and angel food cake.
The biggest difference between icing and glaze is that you can see icing, whereas a glaze is translucent.
A glaze is a much thinner frosting that is meant to be poured, or draped over the dessert. It's typically found on croissant donuts, donut holes, fried pies, scones and fruit tarts.
Some of My Favorite Baking Products on Amazon
I love my microplane!
I use it for zest, cheese, nuts, whole cinnamon, and especially 10 pound chocolate blocks! While you can use a standard small grater for zest, a microplane ensures that you don't grate any of the bitter pith. Everyone needs one of these in their kitchen!
I appreciate your support by using these links to purchase your Amazon products. At no additional cost to you, Amazon pays me an incredibly small stipend from the sale of these items. The sale of items you and I love help support this webpage.
A flat mash tool is pretty handy, actually. Instead of using a measuring cup, a glass bottom, or something you find lying around this will create an even smooth surface every single time.
Plus, it's a multi use tool. You can use it for cookies, hamburgers, crusts and more!
I'm going to be honest, I think it's ridiculous to scoop out cookie dough with a scooper. But then again, I weigh each cookie ball on a scale to make sure it's the same size. Everyone has what works for them!
My scale comes first, because it's the better product. It's another great multiuse kitchen gadget. You can measure ingredients and weigh cookies!
Make These Delicious Lemon Glazed Cookies
If you make these cookies, tag @Fahrenheit350sweets on Instagram so I can see it! And I'd love it if you left a review and a comment below!
More Amazing Lemon Recipes to Bake at Fahrenheit 350°!